For the past 29 years, the Emerald Awards have recognized and celebrated the outstanding environmental achievements of large and small businesses, individuals, not-for-profit associations, community groups, youth, and governments across Alberta. The 29th Annual Emerald Awards will take place in Calgary over Canadian Environment Week on June 2, 2020. Nominations are now open until February 14, 2020.
Looking for support in submitting your Emerald nomination? Register for the EVERYTHING EMERALDS WEBINAR on February 3, 2020 at 11AM (MT).
29th Annual Emerald Award Categories
BUSINESS
Showcasing an organization engaged in commercial, industrial or professional activities that has demonstrated a meaningful commitment to an environmentally sustainable future.
LARGE BUSINESS: OVER 100 EMPLOYEES
SMALL BUSINESS: 100 EMPLOYEES OR LESS
EDUCATION
This category acknowledges those nominees that have raised the bar by showing leadership and creativity in educating students of all ages about environmental matters.
SCHOOL OR CLASSROOM (K – 12)
POST-SECONDARY AND SCHOOL BOARDS
PUBLIC EDUCATION & OUTREACH
Recognizing organizations that educate and empower the broader public by teaching the necessary skills to make informed environmental decisions and take responsible action. The Public Education & Outreach category is presented by the Government of Alberta.

COMMUNITY GROUP OR
NOT-FOR-PROFIT ASSOCIATION
Recognizing associations dedicated to furthering a particular social cause or advocating for a shared point of view that have demonstrated a significant commitment to the environment through their actions. The Community Group or Not-For-Profit Association Category is presented by Syncrude Canada Ltd.
GRASSROOTS: REVENUE OF $750,000 OR LESS
LARGE ORGANIZATION (REVENUE OF MORE THAN $750,000 OR MORE.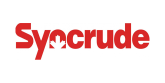 GOVERNMENT INSTITUTION
Recognizing all levels of government whose ongoing commitment sets the example of environmental leadership and advocates sustainability as a major consideration in governance.
LIFETIME ACHIEVEMENT
Recognizing EcoHeroes who, throughout their lifetime, have made contributions of outstanding environmental significance.
YOUTH
Recognizing people, 25 years of age and under, who have made meaningful contributions and have taken positive action to improve the environmental health of their community.
EMERALD CHALLENGE AWARD: CLIMATE CHANGE
Recognizing an individual or organization that is working to reduce the effects and growth of climate change through innovative actions.
SHARED FOOTPRINTS AWARD
The Shared Footprints Award recognizes those who have exemplified land and water stewardship, built shared knowledge, improved air quality, reduced land disturbances, and encouraged ecotourism. The Shared Footprints Award is presented by the Alberta Real Estate Foundation.