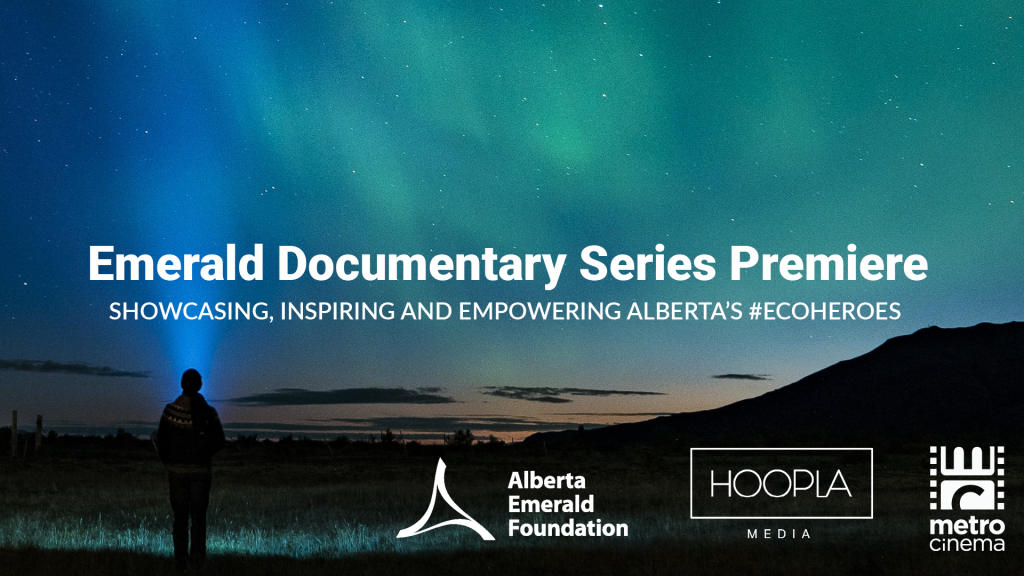 About
The Emerald Documentary Series, created by Hoopla Media, features our 2019 Emerald recipients each in their own documentary short.
The Emerald Documentary Series is connected to the Emerald Educational Engagement Program (EEEP), presented by Syncrude, which invites young people from across the province to binge-watch the documentaries. Upon completing the viewing of all of the videos and participating in conversations guided by our study guides, the groups will have the opportunity to pitch an inspired environmental project. Successful parties will receive a $750 grant to bring their project to life.
The Emerald Documentary Series will premiere at the #EmeraldPremiere2019.

RSVP
The Documentary Series Premiere will take place on Sunday, October 6, 2019 at 3PM at Metro Cinema (8712-109 St NW) in Edmonton.
You can purchase tickets on Eventbrite. Tickets are $10 including fees. You will also be able to purchase at the door with cash or credit.
Please RSVP on Facebook and share with your friends! We see this as a fantastic opportunity to meet likeminded #EcoHeroes at this community event.
Share using the hashtag #EmeraldPremiere2019 for a chance to be featured on our social media channels.