Discover the work of organizations, projects, and individuals across Alberta who are working to protect our environment and take action against climate change. By sharing their stories, we help to educate and inspire our province to take action in their own lives to help protect our environment and mitigate climate change!
The Emerald Documentary Series
The Emerald Doc Series features Emerald Award recipients in their own documentary short that shares the story behind their award-winning work; how it came to be, why it's so important, and how it impacts Albertans.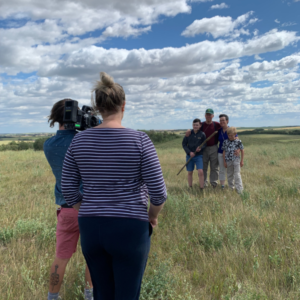 The Environmental Speaker Series
The environmental speaker series is a space where you can learn from Alberta's environmental leaders, connect with members of your community, and be inspired to take the next step toward positive change for our environment.

What on earth can we do? podcast
Join host Bri Huot as she sits down with environmental leaders from across Alberta to unpack environmental topics and figure out what on earth we can do to take action against climate change and protect our environment!