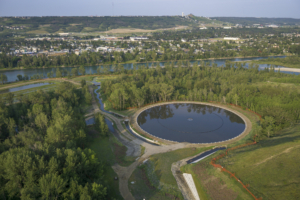 Dale Hodges Park is at once a stormwater facility, a public park and an art installation.
That threefold purpose was born out of the City of Calgary's WATERSHED+ program, which brings together planners from Parks and Water Resources as well as artists from Public Art.
Artists like Tristan Surtees of Sans façon.
"The idea was that artists would help create an ...