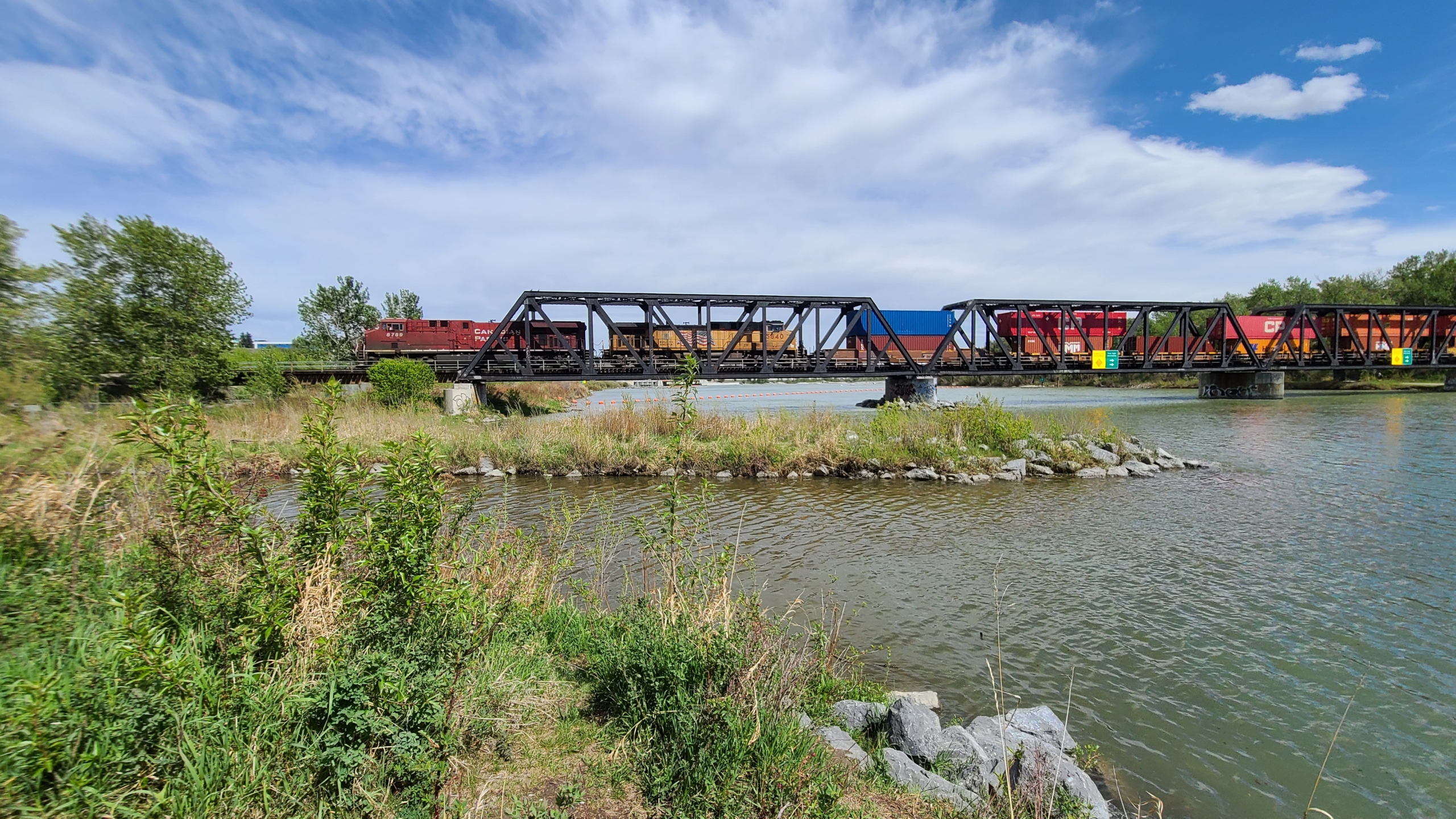 The Nose Creek Watershed Partnership (NWCP) was formed in 1998 to protect riparian areas and manage streamflows in the Nose Creek watershed to mitigate the impacts of flood and drought and improve water quality for water users and aquatic life.
The NCWP has positively impacted the environment and continues to build resiliency through watershed-scale collaboration, planning, policy and action. The NCWP increased understanding of streamflow, instream flow needs, water quality, and riparian condition to develop the science-based Nose Creek Watershed Water Management Plan (Plan).
The NCWP continues to encourage the collaborative implementation of the Plan that has resulted in:
Climate resiliency and streamflow benefits: Staged implementation of runoff volume control targets (RVCTs) to mitigate impacts of increasing urban stormwater volume on the stream ecosystem. The current recommended RVCTs

reflect scientific principles to protect channel morphology, riparian areas, water quality and aquatic life, and sets an annual

runoff target of 25 mm or the alternative of a volume below a flow duration curve with the implementation of low energy release principles,

reduced from 90 mm (2007).
Water conservation: Sale of 931 rain barrels since 2020 (Airdrie)

that has

conserved about 237,405 L of water

, and

increased awareness of water supply

within the community.

Water quality improvements:

A

r

eduction in nutrients (35-45% total phosphorus) and total suspended sediment (37-72%) discharged to surface water where storm ponds

or other stormwater infrastructure

intercept

s

flow. Ongoing retrofit programs in Calgary and Airdrie have increased use of oil-grit separators (OGS) where stormwater

was historically

discharged

directly

to Nose Creek. Airdrie installed four new OGS, treating stormwater from a 1,061 ha catchment

;

.

S

now storage piles have

also

been relocated away from creeks.

I

mproved riparian habitat: Riparian setbacks and policies established. Citizen scientists

have

counted 80 bird species present in

the

Williamstown Natural Area, Airdrie,

where riparian setbacks were implemented according to the Plan. Increasing use of bioengineering techniques and restored instream features to improve habitat.

Restoration/conservation planning: 6,413 wetlands mapped and hydrologic

/

,

water quality

and

ecologic values assigned.

A total of

697 km of riparian area assessed to inform conservation

,

restoration priorities

and

actions.

Biodiversity: A restricted activity period for instream activity applied to West Nose Creek; channelized reaches restored (~800 m).