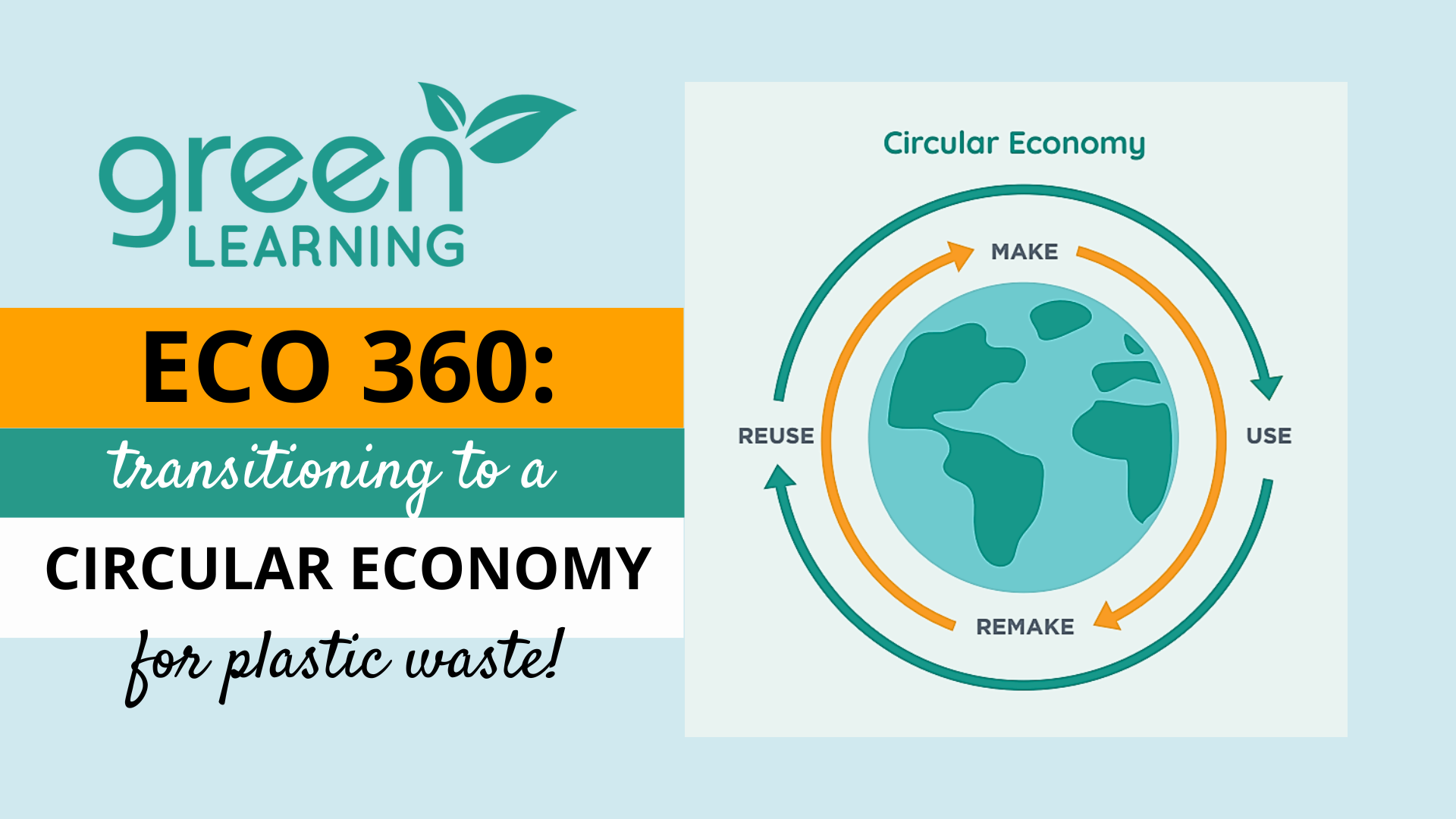 GreenLearning's Eco 360 program enables youth across Alberta and Canada to imagine a world without waste by closing the loop of a product's life cycle and creating a circular economy. Eco 360 is one of GreenLearning's most popular programs. The lessons and activities are both suitable for junior students (grades 4-8) and senior students in grades (9-12).
Each year they also encourage schools to participate in the Eco 360 challenge. In the 2021/22 school year, the Eco 360 challenge:
Engaged 682 students from 17 schools

Delivered 20 teacher and student sessions, engaging 385 educators and 3,714 students

Diverted 700+ Kg of potential plastic waste
The Eco 360 challenge has led to some wonderful student innovations for using recycled plastic to create different kinds of products. Last year, Grade 10 students at Crescent Heights High School in Calgary were tasked with developing their own innovations to create a circular economic model, eliminating plastic waste from our environment.
One group of three students created this question: "How might we improve sleep while eliminating plastic from our environment?" and then went to work to create a solution.
These students used design thinking to develop their solution called ReSleep, which is a weighted blanket that helps improve sleep and is made with plastic waste diverted from the environment.

The school won the Eco 360 challenge and received $1,000 to go towards future projects. The students became champions for the circular economy in their school and community. Finally, they were interviewed by CTV News Calgary to share their innovative ideas.