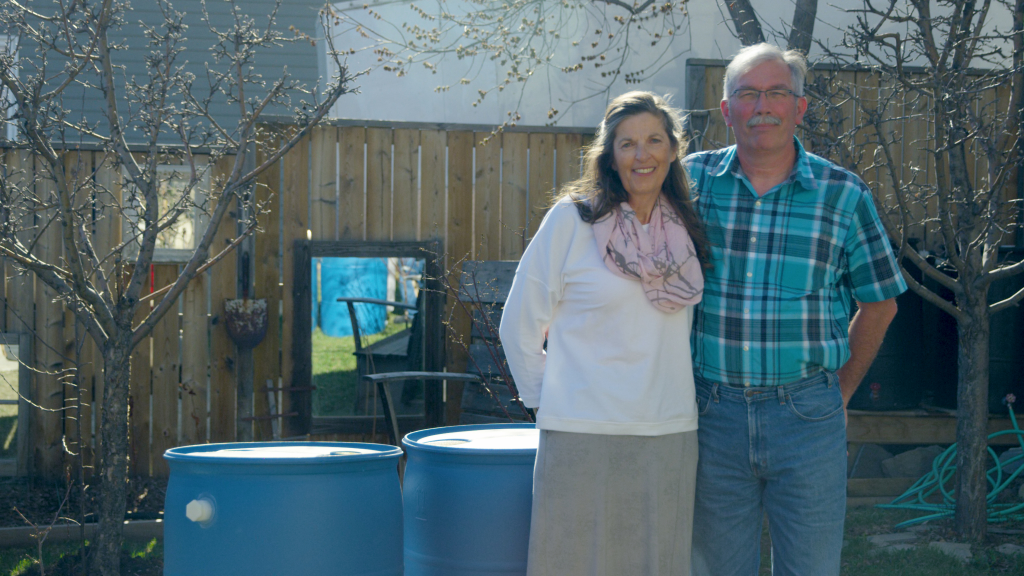 For over 25 years Dirk and Nanja Struck of The Barrelman Inc have been converting food-grade barrels into high-quality rain barrels designed specifically to handle the fluctuating prairie climate.
The Barrelman Inc. started when Dirk Struck noticed food-grade plastic barrels from his work were going into the landfill after. In the 90s, when Dirk was working in the bakery, it was uncommon and expensive to recycle these materials, so most companies did not bother. Dirk gave up his pension just 3 years before retirement and set out to make a change. He started Barrelman inc, a small family business, with his wife Nanja, and together they changed the way rainwater was captured and used in Calgary.
When Dirk and Nanja began in 1998, no one else was creating rain barrels from upcycled plastic barrels. By starting the Barrelman, Dirk and Nanja have effectively extended the lifecycle of these barrels from single-use to 20+ years, creating high-quality, food-grade rain barrels, made of 100% recycled virgin plastic.
Each year, Dirk builds and delivers more than 3,000 barrels in Alberta, with each barrel having the potential to save an average of 3,200 litres of water annually. Additionally, with each barrel weighing 13kg, that equals to 780,000 kg of plastics diverted away from landfills.