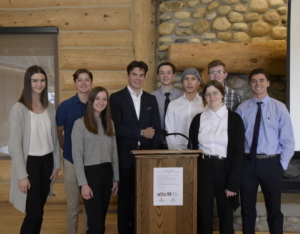 Around 2004, Stephanie Bennett helped jumpstart the Cochrane High School Sustainable Development Committee alongside another teacher.
The first iteration of the student-run club raised close to $50,000 and installed the first set of solar panels on the school's roof.
"Everything just kind of took off from there and we just haven't looked back," says Bennett. "It's just one group after another after another ...