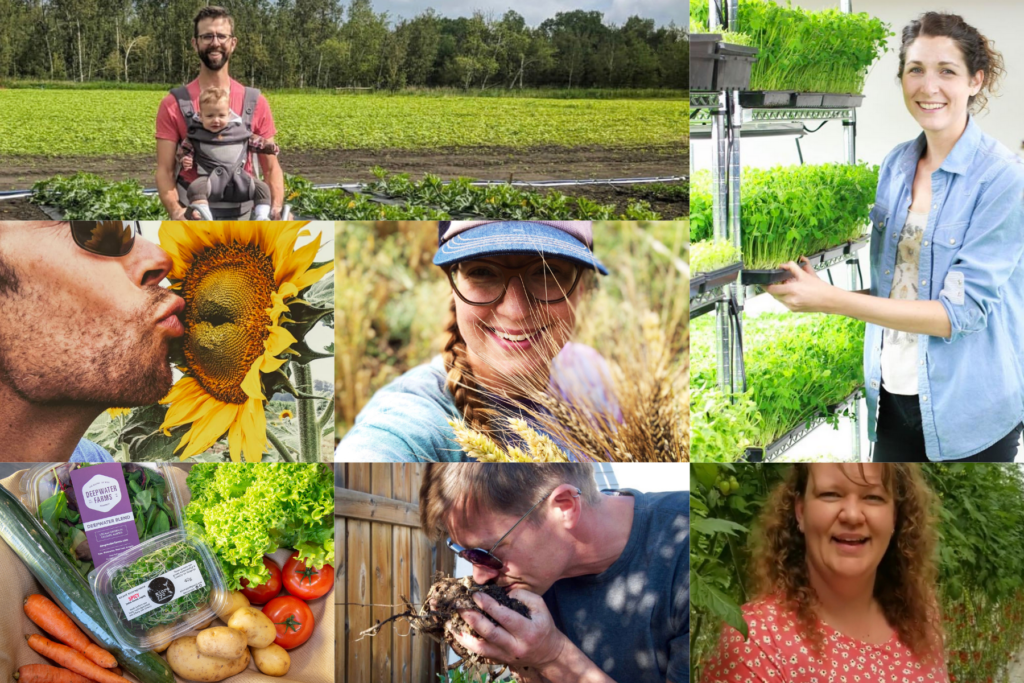 YYC Growers is a social enterprise working to distribute wealth in the area of food production and distribution. They are dedicated to pioneering new ways of working and organizing to create healthy, local food systems.
YYC Growers as a farmer-owned cooperative provides Calgarians with a weekly subscription to a box of locally grown vegetables, either for pick-up at a nearby location or delivered right to their door. They were founded on the assumption that what is good for the earth will be good for us. They envision a vibrant, resonant, more transparent food system. They are dedicated to shared health, vitality and resilience. They have "cracked the code" for the mutually beneficial urban-rural relationship and the dynamic bridge between urban and rural communities will continue to grow. They strive to be led by a robust scientific understanding of our personal impact on the broader ecosystem, and by the belief that we can all take actions for good. They envision a reimagined agriculture as the primary force to reconfigure and regenerate the land—both in cities and small towns, as well as in rural areas. Their goal is for farmers to be recognized and rewarded for the work of saving the flavour of food and for building soil so that agriculture can carry on for generations.
Some of their accomplishments include:
2 organic certification farms
2 aquaponic closed-loop farming systems in the city with no distribution pollution
6 farms actively tracking their soil improvement along with the volume of sales
All food is within 200km of the eater in comparison to a typical grocer's food being 2500-3000km away. This ensures a much smaller carbon footprint.
Inspiring local gardening through education and farm tours
Working with the Food Water Wellness Foundation on a carbon sequestration project on all our member farms.
Building a soil health team to develop consistent measuring and data improvement standards to build trust for their eaters that through a basic act like eating, we can solve climate change – provided enough farms practice the way they are inspiring our farms too.