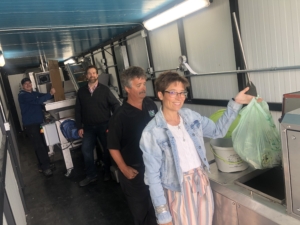 Glen Smith remembers the night Eco-Growth Environmental first tested its biomass dehydrator. Employees loaded up around two hundred pounds of food waste and left for home in the wee hours of the morning.
"We weren't sure if this was going to burn the building down or anything like that," the company's vice-president and director recalls.
Fortunately for the building, it was a success. The processor ...