Webinar Wednesday covers a wide range of communications skills and marketing trends, bringing the knowledge and expertise of industry leaders to your screen.
I EAT PUBLIC SPEAKING FOR BREAKFAST
March 10, 2021 – 2 p.m. mst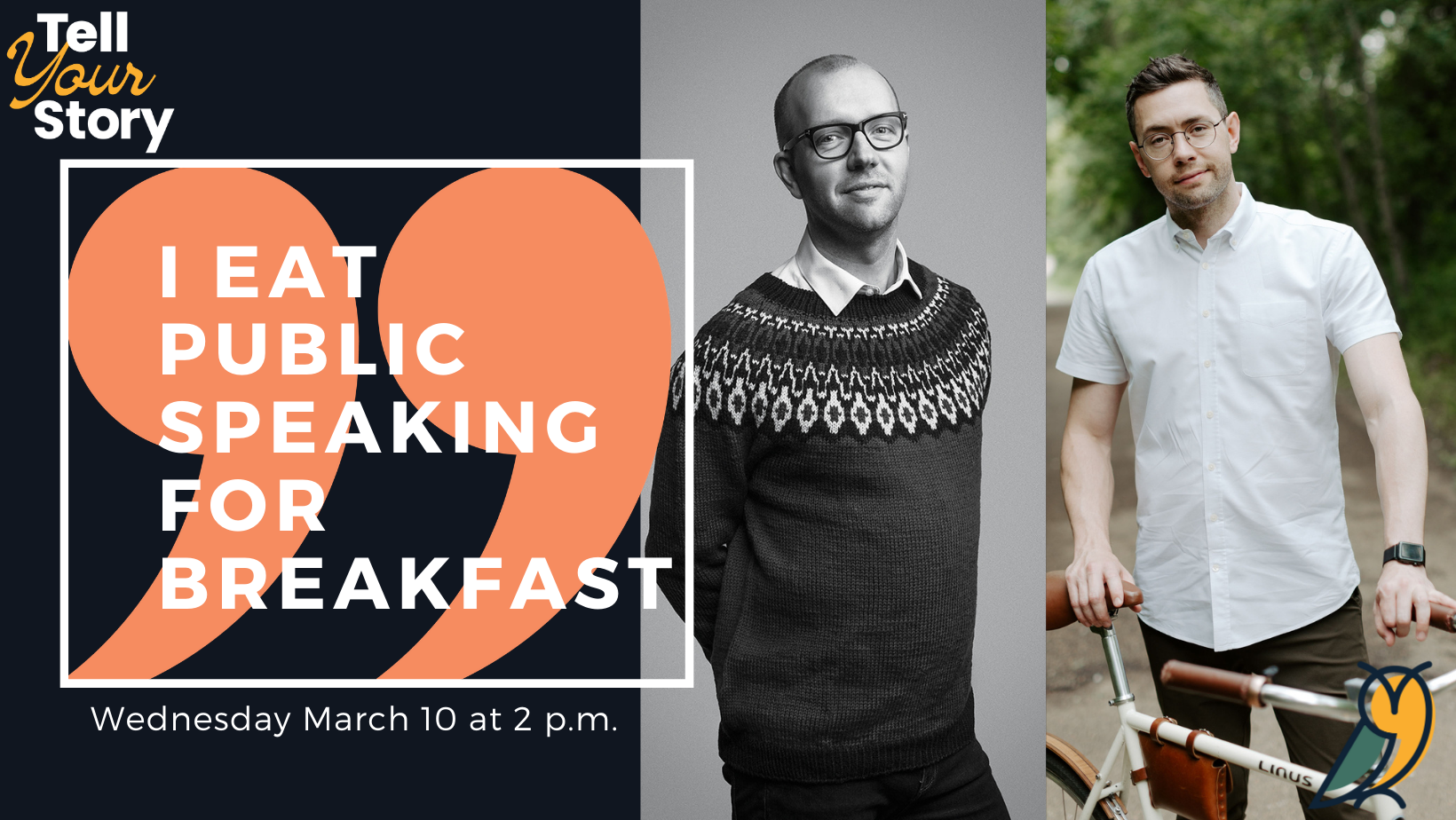 We've all seen the inspiring viral TED Talk videos online. Many of us dream about capturing the imagination of an audience, while others are tasked with presenting on a smaller scale. No matter the venue, public speaking is not as easy as it looks. Truly, it's an art form to be mastered. But where to begin?
In preparation for our second season of the Emerald Speakers Series, we're offering a crash course in public speaking. Join Rapid Fire Theatre alumni and last year's Emerald Awards host Julian Faid and Executive Director Gregory Caswell for the tips and tricks needed to nail your presentation.
About our presenters
JULIAN FAID

Julian Faid is a senior member of Rapid Fire Theatre having performed in weekly improv shows for more than twenty years. He's hosted events for ATB, PCL, Enbridge, and Dialog. Julian has also performed at improv festivals in Vancouver, Seattle, Portland, Austin, Toronto, Oslo, and Auckland to name a few. Off stage, Julian recently completed a Masters degree in Resource Economics and Environmental Sociology at the University of Alberta.
GREGORY CASWELL

Gregory's (he/him) interest in everything green started at age 10 when he was given a book filled with environmental experiments and explanations. Many years later, Gregory joined the Alberta Emerald Foundation as the Communications and Outreach Manager and played a crucial role in the development of the current offering of programs. In 2019, Gregory took over the helm as Executive Director, and every day is filled with excitement for the people he gets to work with and the amazing initiatives he gets to oversee.
Outside of the AEF, Gregory has a deep passion for everything theatrical. In 2018, he was named a Top 40 Under 40 by Avenue Magazine for his contributions to the Edmonton theatre scene.
May 12, 2021
Description and registration coming soon!
All Webinars are free with a suggested donation of $10. proceeds support the development of tell your story content.