Webinar Wednesday covers a wide range of communications skills and marketing trends, bringing the knowledge and expertise of industry leaders to your screen.
All Webinars are FREE with a suggested donation of $10. proceeds support the development of tell your story content.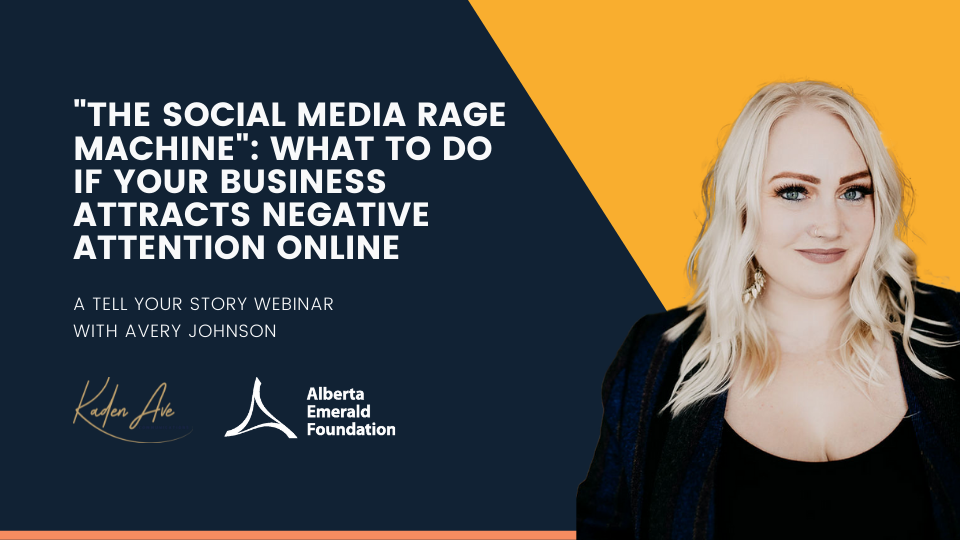 Nobody is perfect, and word spreads fast on social media. Businesses can – and often do – find themselves at the receiving end of negative attention online. There are ways to conduct yourself to smooth out the situation. Avery Johnson from Kaden Ave Communications joins us on January 26th, 2022 to discuss what to do if this happens to you.
When: January 26, 2022, 2:00 pm
Cost: Free!