We didn't become Alberta's environmental good-news storytellers on our own. We work with the following local businesses to create our videos, record our podcast, brand our content, and so much more.
If you're looking to contract work from an established pro, we're happy to connect you. We love working with these folks and know you will too!
The Alberta Emerald Foundation benefits from a 10% commission on any partnerships created through the Tell Your Story program. This supports the future development of Tell Your Story and other Alberta Emerald Foundation programs.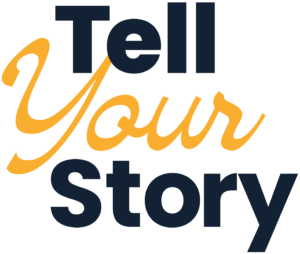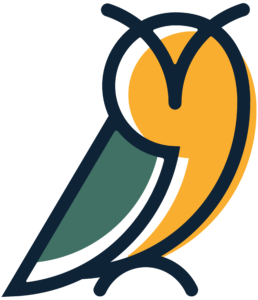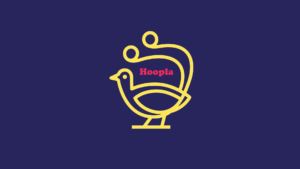 Founded in 2015 and located in the heart of Edmonton, Hoopla Media is an award-winning team of creatives, directors, editors, and storytellers.
Hoopla works with small businesses, tech startups, nonprofits, large corporations, branches of government, and everything in between. They work with their clients to identify and communicate their message through video.
Why we love Hoopla: We work with Hoopla to create the What On EARTH Can We Do? Podcast, Emerald Documentary Series, and Emerald Speakers Series. As well, they support and provide content for the annual Emerald Awards.
Colleen and her team are always professional, creative, and open to thinking outside the box. If you're looking for a cost-effective Albertan content creator, we can't recommend them enough. Hoopla is a trusted cornerstone in our storytelling.

Naheyawin offers sustainable, practical, Indigenous-based solutions for the improvement of diversity and inclusion in businesses, organizations and institutions. Through interactive training, equity audits, and public engagement design and facilitation, they create bridges for those they work alongside to cross and realize their capacity to create meaningful change.
Why we love Naheyawin: We have worked with Naheyawin to improve our relationships with Indigenous communities around the province. Not only are Jaqueline and Hunter super fun, they are approachable and open to sharing their knowledge and experience. We're excited to have them host our 30th Annual Emerald Awards ceremony on June 1, 2021!!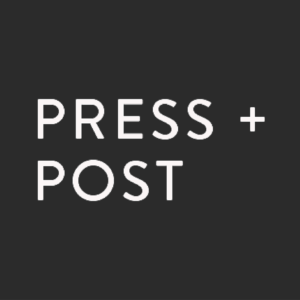 Press + Post is a marketing agency based in Edmonton and Calgary and you've likely seen many of their clients in the spotlight from news headlines, to your social feeds to your Google searches. By day, the team is a savvy group of designers, copywriters, marketers, publicists and social media pros sharing the innovative work their clients do with the masses. By night, they're painters, musicians, amateur chefs, fitness freaks, volunteers, and puppy (and bunny) parents who are passionate about community. They've worked with hundreds of do-gooder brands to tell their story in meaningful and memorable ways.
Janis Galloway, VP Communications, has worked in media and communications for over a decade with Alberta non-profits like the Art Gallery of Alberta and The Alberta Library, to international retail brands including Simons, DKNY, and Dr. Martens to help them garner both local and national attention through media placements, influencer collaborations, brand partnerships and more. As a former freelance journalist having spent most of her marketing career in the non-profit sector with limited budgets, Janis knows the value of developing meaningful narratives and weaving those stories through every aspect of a brand.
Why we love Press + Post: We reached out to Press + Post's Janis Galloway for a PR Power Hour while we were establishing our annual communications strategy. Janis and her team are at the top of their game with lots of great advice on current marketing and communications trends. Check out our PR Power Hour Webinar Wednesday on May 10 to ask Janis your questions.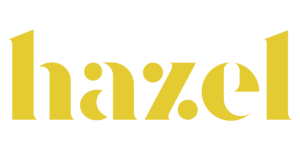 Hazel is the creative studio of Andrew Benson; a designer/illustrator/artist based in Edmonton, Alberta. At the end of the day, Hazel is a design studio that aims to make honest, engaging, socially responsible, and meaningful work for interesting people who are excited about collaborating to help create a community that is fun, bold, and uplifting.
Why we love Hazel: When we reached out to Andrew at Hazel to develop our new Emerald Awards branding for the 29th Annual Emerald Awards, we were excited to learn he was behind some of our earlier, and most memorable marketing – anyone remember the epic Emerald Awards LRT station takeover in Edmonton?
More recently have had the pleasure to incorporate his designs into all of our programming. Like our Emerald Awards, What On EARTH Can We Do?, and Tell Your Story branding? That's all Andrew. Plus, he's open to ideas and feedback to ensure you get the results you're after.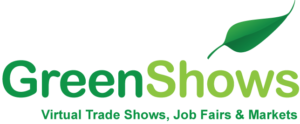 GreenShows™ is the world's first carbon-neutral virtual trade show, meeting, and networking platform. How? We purchase one tonne of carbon offsets for each virtual show we produce, plant ten trees for every single virtual booth we build, and we allow exhibitors the option of planting Trees for Leads in place of giving away plastic swag.
We are Alberta based, and Alberta owned.
Why we love GreenShows: We first incorporated the GreenShows platform for our Season 2 Emerald Documentary Series Premiere…and we're hooked. We'll be using it for all our major virtual events, including the Emerald Awards.
There's many things that make GreenShows a great option, from innovative interactive experiences for your audience, to carbon offsets, to being Alberta-based, to an amazing and dedicated team behind the scenes.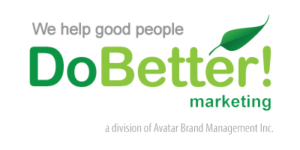 Do Better Marketing has helped small businesses, festivals, governments, and non-profits make a difference for 30 years. They have helped clients use promotional products to save a 65 000-acre forest, reduce Edmonton's carbon emissions measurably, increase sales for the Edmonton Folk Music Festival, increase funding for women's shelters, and recruit three senior engineers during the height of a labour crisis. Whether it be printing and embroidering apparel for your company or festival, developing a strategy for your cause or event, creating marketing apps, or offsetting your promotional products' footprint, making a difference is baked into their DNA.
Why we love Do Better Marketing: Although we have yet to use Do Better Marketing, we have worked with their sister company, GreenShows. With their mutual mission of providing event and marketing solutions that are also good for the environment, we recommend working with them for all your SWAG. Plus, they're Alberta based – there's no better time to support local.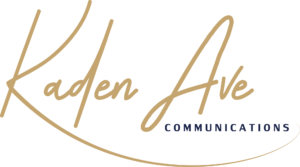 Kaden Ave Communications is a boutique social media agency based in Edmonton, Alberta. Founded in 2017 by Kady and Avery (hence the name Kaden Ave), they specialize in creating social media content and managing the social media presences for small and medium sized businesses across Alberta and BC. They work with all budgets in creating content, growing audiences, and formulating strategies that result in an engaged online community.
Why we love Kaden Ave Communications: When the AEF underwent a staff restructuring, we went in search of social media experts who could help bring our online presence to the next level. Not only are Kaden Ave at the top of their game, they're affordable, approachable, and willing to work with you to achieve the results you need.