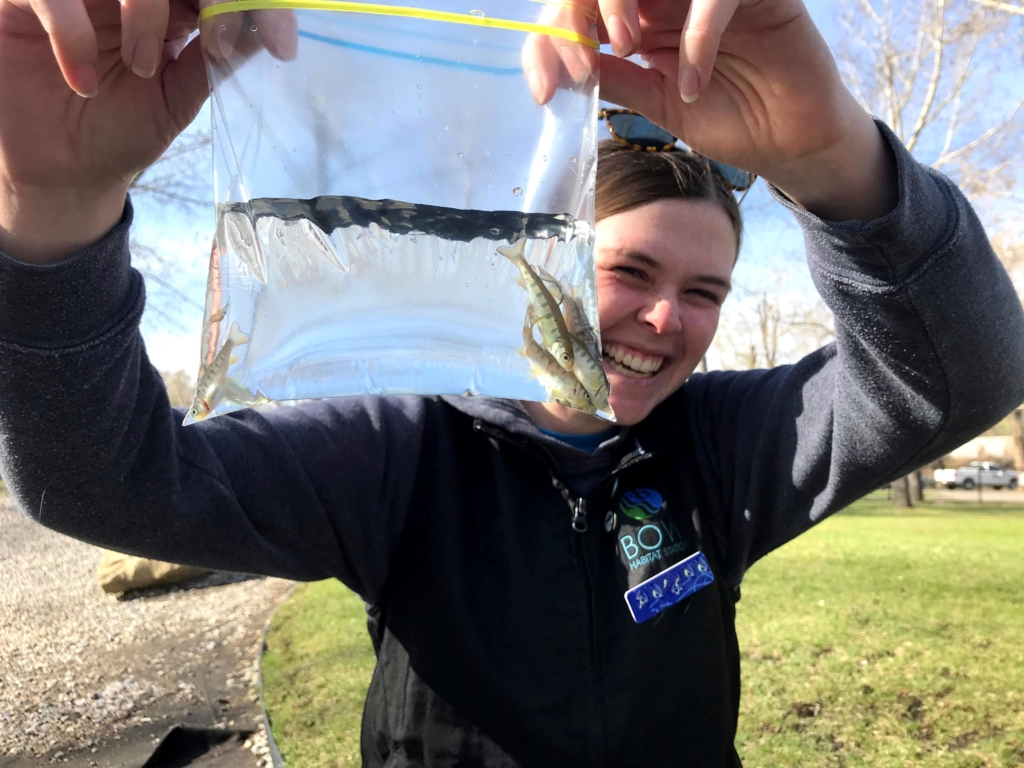 FinS is a provincial fisheries management education program coordinated by Bow Habitat Station (BHS) that provides schools across Alberta unique and hands-on opportunities to raise rainbow trout in their classrooms. Since its inception in 1998, the program has engaged close to 45,000 students in over 30 communities across the province – from Hines Creek in the north to Pincher Creek in the south.
This sought-after program directly engages students and teachers from across Alberta with unique educational tools that support the delivery of science and nature topics in the classroom. Over a five-month period (January through May), students and teachers maintain fish health and the development of 65 rainbow trout in an aquarium in their classroom. Students monitor and participate in fish care to raise the fish from egg to fry and release them into provincially-approved water bodies.
The program uniquely highlights core Environment and Parks (AEP) fisheries management messages that enable students to develop their systems thinking skills, and inspire them to consider the balancing of social, economic, and recreational values of Alberta's natural resources. The pressures on aquatic habitats and fisheries are prominently highlighted alongside encouragement for teachers and students to consider their role in maintaining Alberta's fisheries and aquatic habitats for future generations.