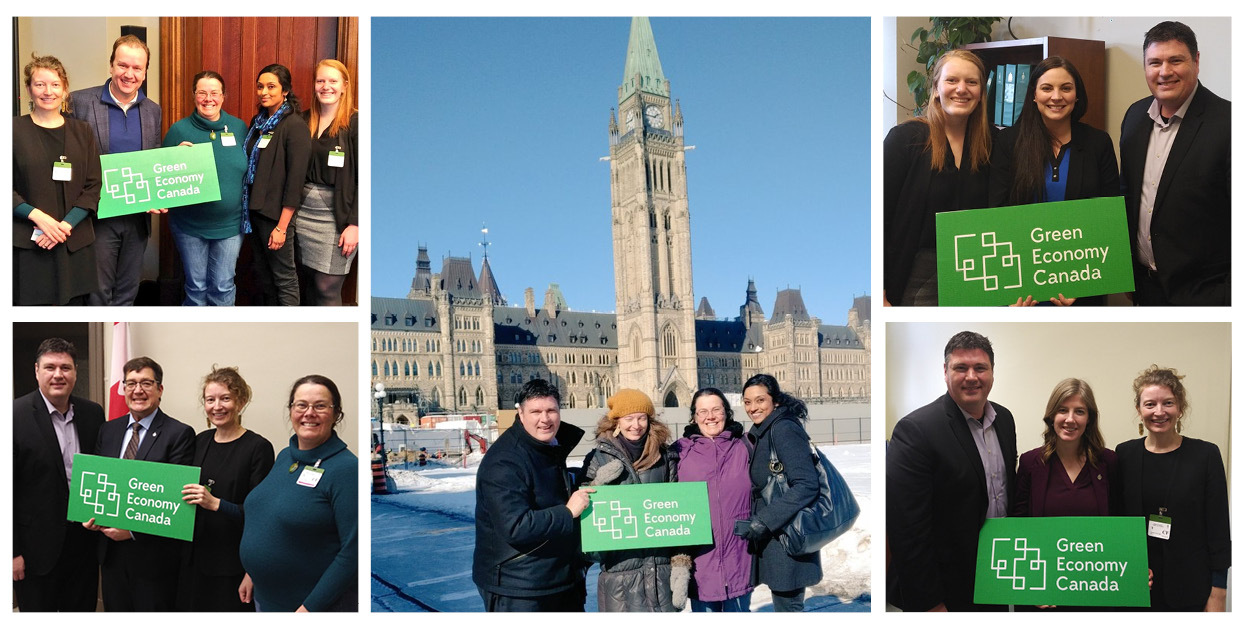 Green Economy Canada (GEC) launches and grows Green Economy Hubs that bring together, support, and celebrate businesses of all sectors and sizes in setting and achieving sustainability targets. By doing this, they create stronger economies and more resilient communities across Canada. They also provide educational training on Green House Gas emissions, accounting, reduction planning, target setting, and the UN SDGs.
GEC amplifies success stories of business sustainability efforts to demonstrate what's possible and inspire others to follow suit. They foster collaboration across government, business, academia, and non-profit sectors to drive innovation and scale impact.
They draw from the experience of their national network to raise awareness of the barriers businesses face to making the net-zero transition and recommend solutions to advance and accelerate business sustainability efforts.
Through their network, 267 businesses have collectively reduced their GHG emissions by more than 373,000 tonnes of CO2e and have set targets to reduce emissions by more than 235,000 tonnes of CO2e annually. In 2021 and 2022 GEC's network of hubs held 120 virtual and in-person sustainability education events and had 4,827 attendees. They have helped their members receive grants and funding to implement projects, and are seeing sustainability projects ramp up as businesses realize cost savings and the urgency to do their part. In Edmonton GEC has created 44 annual GHG inventories, helped members create and update 12 GHG reduction plans and set 7 GHG targets, including 2 net zero targets. Edmonton members have measured baseline emissions of 146,560 tonnes of CO2e and reduced emissions by more than 14,000 tonnes of CO2e in the past 3 years. This is the equivalent to the emissions from driving 56 million KMs.