After reviewing this year's Youth Environmental Engagement Grant recipients, Energy Efficiency Alberta has selected an exemplary one to receive an additional $1,000 to continue their work with renewable energy.
presented by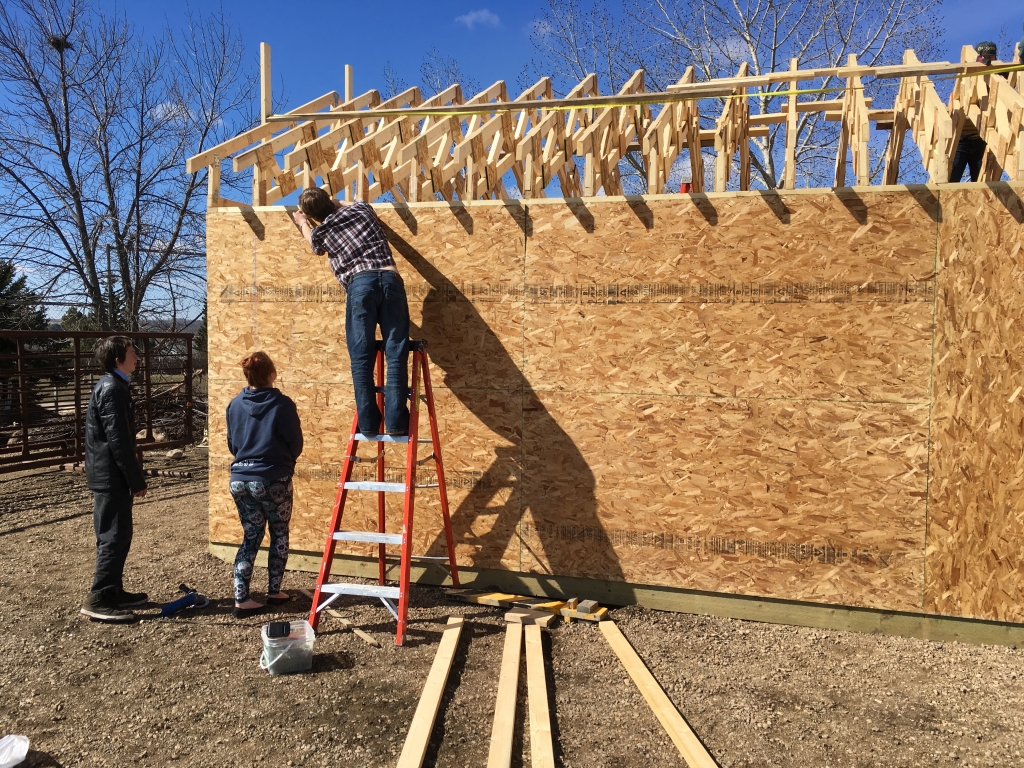 ECO CLASSROOM – NEW MYRNAM SCHOOL – MYRNAM
2019 ENERGY EFFICIENCY CHAMPION AWARD RECIPIENT
Through access to a Youth Environmental Engagement Grant, New Myrnam School was able to design and construct their 'Eco Classroom', an outdoor learning space used by students, staff, and community members to learn more about the natural environment. Their goal is to develop their understanding of how we can reduce our carbon footprint through renewable energy systems.
Students in Grades 4 to 12 are working in three teams, Team Solar, Team Wind, and Team Biofuel. Each team works together to research and develop their assigned energy system for implementation into the Eco Classroom. The students will analyze the efficiency and effectiveness of the solar array, wind turbine, and biofuel generator, taking environmental and other factors into account. In addition, New Myrnam students are analyzing the amount of energy being used in their Career and Technology Education Centre using eGauge energy monitors.
The dedication to research and analysis of renewable energy systems done by the students at New Myrnam School make them commendable recipients of the Energy Efficiency Champion Award. By applying principles learned in math, science, construction, and environmental studies, these eco heros are inspiring others through their commitment to reducing their community's carbon footprint!