Check out these great environmental resources from around Alberta to help perfect your #ecohero status.

Here in Alberta, we really do have it all. Our province has abundant natural resources, fertile soil and beautiful landscapes making this province a great place to live and work. Although natural resource production such as forestry, oil and gas, and agriculture have contributed to our prosperous economy, they have also placed a strain on the land, air and water that sustain them. Can we continue to grow our economy while at the same time protect our environment? What legacy will we leave for our children?
Alberta Tomorrow is a free, online educational tool designed for students, teachers and all Albertans interested in the future of our province. Using cutting edge GIS technology and satellite imagery, it allows us to time travel back to 1884 and see what the landscape was like, but more importantly, it shows the consequences of future choices on a set of environmental and social-economic indicators.
The future of Alberta is up to all of us.  Design your future of Alberta at www.albertatomorrow.ca.
For the past 20 years, this Albertan husband and wife team has been saving 55 plastic gallon barrels once used by the food industry from the landfill and has been transforming them into rain barrels. Made of virgin plastic, the rain barrels can withstand our Alberta climate with ease.  The Barrelman Inc. supplies various cities and towns with rain barrel programs for their citizens, like their biggest customer, Green Calgary. 
Find out which communities The Barrelman Inc services, how to install a rain barrel, and the benefits of owning one.
Not garden worms, but smaller Red Wiggler composting worms:  yes, they live in your kitchen.  But don't worry, it doesn't smell and they don't like to roam.  Instead, they turn your kitchen scraps into rich compost for your houseplants.  Build your own worm bin and discover nature's amazing waste system that recycles garbage into a wonderful resource!
A volunteer-based society supporting the City of Camrose's vision of "a greenspace network that enhances community values and quality of life for residents. Since 2002, the CWSS increased community knowledge and engagement through interpretive events, high-profile stewardship activities, research projects, and an annual wildlife festival. The CWSS demonstrates how a grassroots, community-based organization can assist local governments in achieving their vision of creating unique, desirable, and sustainable communities. Our website contains background on the CWSS, a list of upcoming environmental education events, and information about our annual Purple Martin Festival.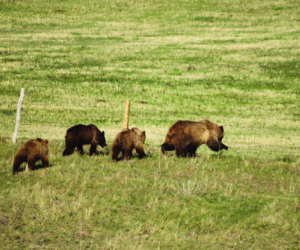 The Carnivores and Communities Program (CACP) was initiated by the Waterton Biosphere Reserve (WBR) in 2009 in response to increasing conflicts between large carnivores (grizzly bears, black bears, wolves, and cougars) and agricultural land uses in southwestern Alberta.  The program is a multi-faceted community-based approach that identifies key sources of human-wildlife conflicts, designs practical solutions to improve attractant management, reduces the economic impacts of large carnivores on agricultural producers, and enhances the safety of residents. Initiatives include: electric fencing projects, grain bin replacements and feed storage retrofits, removal of dead livestock from the landscape, and bear safety workshops for agricultural families. The program is a provincial success story of different people, organizations, and perspectives working together to facilitate the coexistence of people and large carnivores.  
The Edmonton & Area Land Trust (EALT) is a non-profit, regional land trust, established in 2007. EALT is oriented to conserving natural environments in Edmonton and the surrounding areas. EALT has many educational resources for both kids and adults.  Their resources show how natural areas can help mitigate Climate Change, or promote health and wellness, or how to protect pollinators, and much more.
Follow EALT on Facebook, Twitter and Instagram.
Courtesy of Bonnie Shapiro, PhD, our 24th Annual Emerald Award Recipient in the Individual Commitment category, this document outlines the Education for the Environment Program offered at the University of Calgary.
The Energy Futures Lab (EFL) is bringing together 40 of Alberta's leaders, from industry, government, NGOs, academia, First Nations groups, and community organizations to discover innovative ways to transition Alberta's energy system to one the future requires of us. The EFL is convened by The Natural Step Canada, Pembina Institute, The Banff Centre, and Suncor Energy Foundation, four organizations who believe tackling the interconnected issues of climate change, energy security, and sustainable development is key to Alberta's future prosperity.
Follow EFL on Facebook and Twitter.
Green Business Canada is a quarterly publication featuring green success stories on industry, commercial, government or individuals who have made choices that have a positive impact on the environment with the idea of challenging others to make similar choices and move environmental change forward, realizing that every decision is made as business decision.
Green Energy Futures tells the stories of Canadians involved in the green energy revolution in their homes, businesses and communities. They have produced more than 100 inspiring videos, radio stories and articles on entrepreneurs, civic leaders, non-government organizations and others who are undertaking solar, wind, geothermal, green building, biomass, biogas and a host of other projects!
The Natural Step Canada (TNSC) is a non-profit focused on educating, advising, and convening labs to accelerate a transition to a sustainable society. TNSC is part of a global network of non-profit organizations, with the same brand and purpose, which have been at the forefront of sustainability for over twenty years. Our organization uses a science-based framework, the Framework for Strategic Sustainable Development, to work towards our vision of a world that thrives within nature's limits.
Follow TNSC on Facebook and Twitter.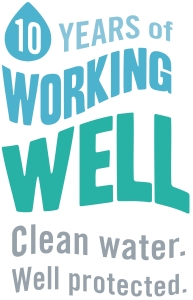 Private water well owners in Alberta are responsible for managing and maintaining their water wells. The Working Well program provides well owners with the information and tools they need to properly care for their wells.  The Working Well program resources and workshops are available free of charge for those interested in learning and promoting how to protect and maintain this important resource. http://aep.alberta.ca/water/education-guidelines/working-well/default.aspx