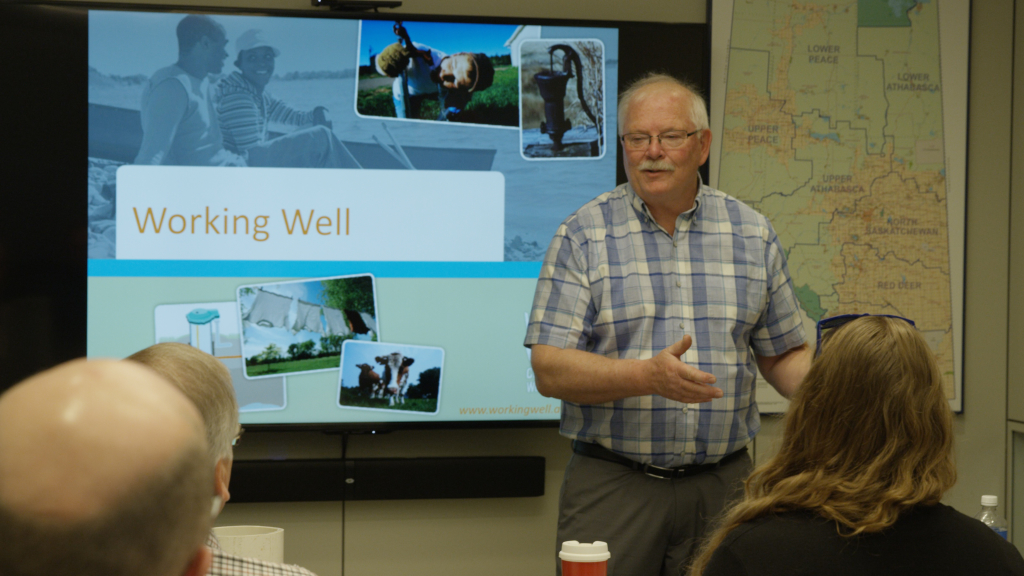 For 10 years, Working Well has been educating some of the estimated 100,000 Alberta households that rely on water wells for drinking water about well design and construction, operation, protection and maintenance. From farmers and ranchers to acreage and recreational property owners, Working Well's efforts insure that rural Albertans who rely on groundwater have a safe and secure supply.
Through a series of hands-on workshops, technical experts teach well owners about groundwater fundamentals, including common well problems, contamination risks and well decommissioning. Growing demand has meant continued expansion of the program, which has seen over 7,200 rural property owners in 170 communities participate in 270 workshops. The program is jointly administered by Alberta Water Well Drilling Association, Alberta Environment and Parks, Alberta Health Services and Alberta Agriculture and Forestry, among others.
By empowering well owners with knowledge and tools to protect their ground water supplies, Working Well promotes environmental stewardship: regular program evaluation shows it is building understanding and influencing behaviour change. The program also epitomizes the spirit of cooperation and collaboration between government and external agencies.
Working Well has been recognized in the Water for Life report 'Recommendations to Improve Water Literacy in Alberta' as an excellent example of a program that can improve water literacy. A small program making a big impact, Working Well is seen as a successful model for low-cost future delivery of relevant information with local partnerships.