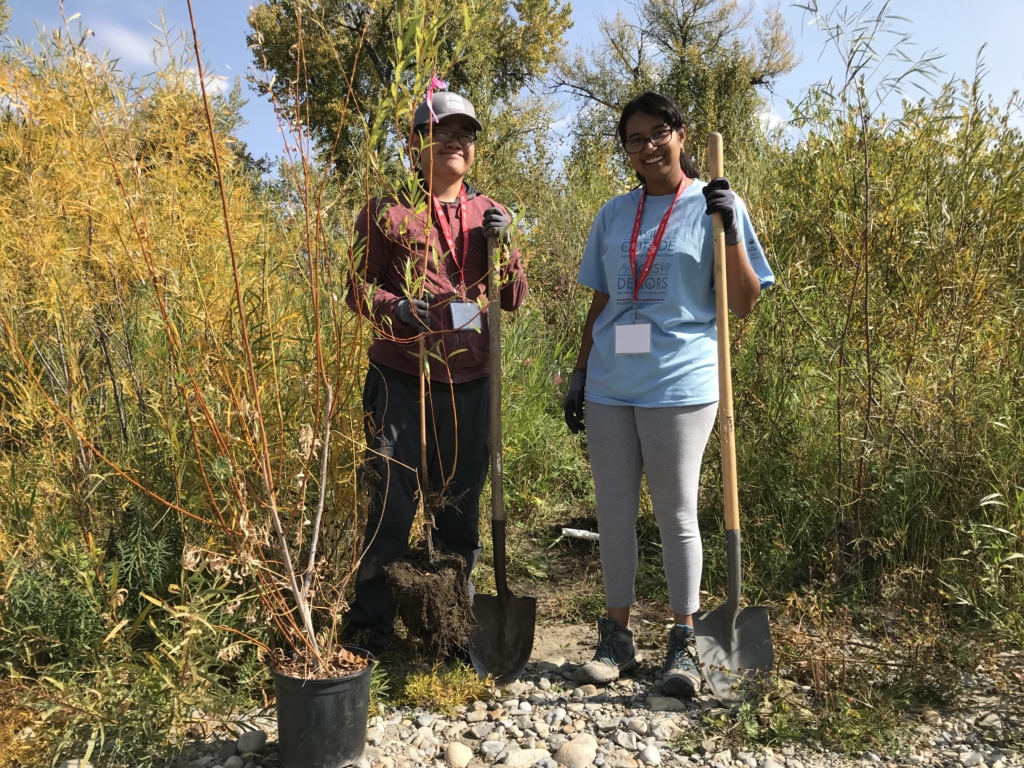 WILD Outside is a national conservation-based youth leadership program designed for youth ages 15- 18. It is free and fully inclusive. By participating in this unique and flexible program young Canadians (including Albertans) experience opportunities for personal growth while developing and encouraging their own "conservation ethic." Youth enjoy opportunities for outdoor adventure and immersive nature experiences. They also connect with other local participants in the planning and delivery of community-based conservation service projects in their own community designed to have a positive impact on their local environment (http://wildoutside.ca/)
Three years ago, CWF created the Canadian Conservation Corps (CCC), which is a similar but more full-time version of WILD Outside, and for youth ages 18-30. Due to the overwhelming success of the program, WILD Outside was created with a solid foundation to build upon for younger youth and in a more part-time manner of delivery. 
Some examples of activities done by WILD Outside Alberta youth include:
Service Projects: removing invasive plants, litter pickups, owl banding research, tree wrapping
Outdoor Recreation: paddle boarding, snowshoeing, hiking, exploring outdoor Indigenous art park
At home challenges: using iNaturalist app to do wildlife ID and citizen science, creating conservation goals/resolutions, recording nature-focused story times for local library

 

Webinar watching/interacting (hosted by WILD Outside): communications in conservation, light pollution, wildlife photography, forest pathology, energy saving workshop, bird feeder count workshop, native bee hotel workshop.

 

Collaboration with across Canada WILD Outside teams: watching conservation focused movies and encouraging youth discussion afterwards.