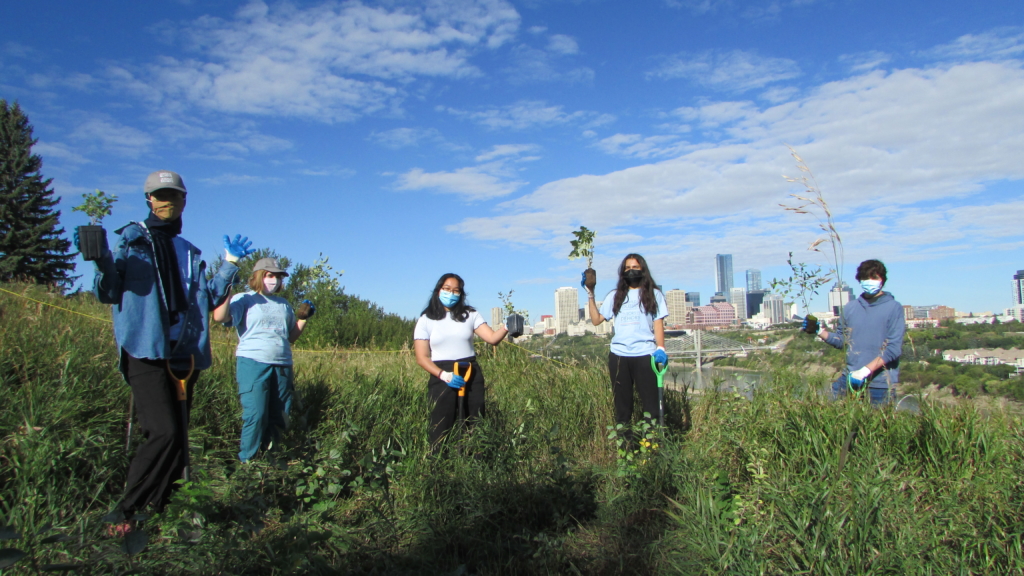 WILD Outside
WILD Outside is a national conservation-based youth leadership program designed for youth ages 15 to 18. The program is open to all regardless of physical, economic or any other barriers; this is a no-cost program with free enrolment that encourages youth of all levels of capability to join. By participating in this unique and flexible program, youth across Canada experience opportunities for personal growth while developing and encouraging their own "conservation ethic." Learning alongside their peers from our CWF facilitators and community partners, youth in the WILD Outside program enjoy opportunities for outdoor adventure and immersive nature experiences. They also connect with other local partners in the planning and delivery of community-based conservation service projects in their own community designed to have a positive impact on their local environment. The Power of youth in Action!
Canadian Conservation Corps
Change your life. Change the world! That's the promise of the CWF Canadian Conservation Corps (CCC). This three-part program presents an exciting opportunity for youth ages 18 to 30 to learn, grow and experience Canada in a unique way while having a real impact on conservation in Canada. Their adventure begins with an exciting wilderness journey followed by a field placement with national leaders in conservation. Then developing their own idea into a meaningful conservation service project in Their home community. Along the way gaining skills, networking, meeting likeminded peers and making a difference to themselves the environment and their wider communities.