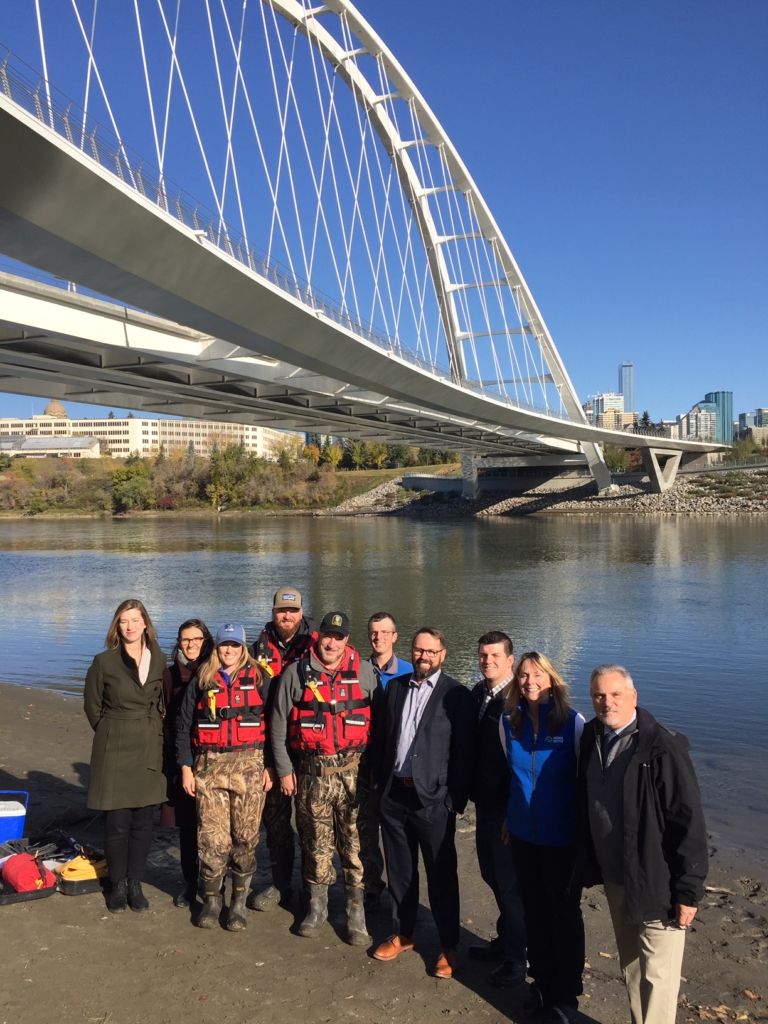 Effective long-term sustainable management watersheds require a solid scientific understanding of the links between watershed processes and changes in water quality, quantity and overall ecosystem functioning.  
In this project, AEP, EPCOR, the NSWA and CoE partnered to implement a modern and enhanced river monitoring program for the NSR called WaterSHED (Water: Saskatchewan Headwaters Edmonton and Downstream).   By combining consensus-based, multi-stakeholder priorities with sound science, a comprehensive network of 19 monitoring stations has been established or enhanced across the watershed.  Each site combines continuous flow and water quality measurements as well as regular water quality grab samples throughout the year. This network complements and enhances AEP's existing monitoring sites on the NSR as well as contributes to AEP's ambient monitoring network across Alberta. 
Data from this monitoring network will be used to inform multiple research, planning and management activities from source water protection for drinking water to management of aquatic ecosystem health. Public outreach activities to date include public web access to near real-time data and daily site images; public accessible reporting; public presentations; blogs as well as the launch of the program by AEP Minister Jason Nixon, AEPs Chief Scientist and EPCOR executives in front of multiple media outlets on the banks of the NSR in 2019. Engagement with communities along the NSR has also resulted in new educational outreach opportunities, including, for example, a request from the Métis Nation of Alberta for an interpretative panel at Pakan to educate local river users on the program.