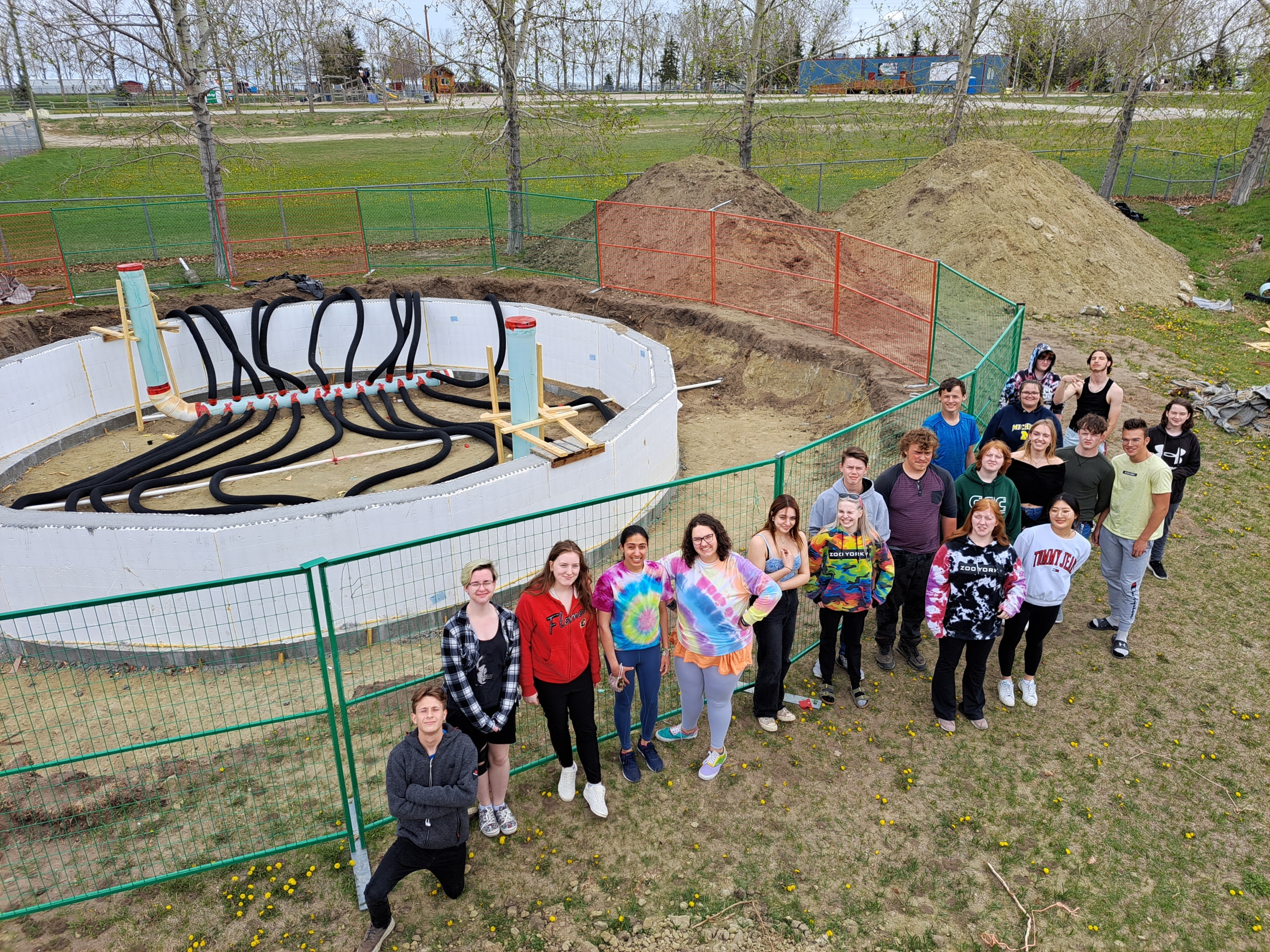 The SHS Community Greenhouse is a public space that is rich in learning opportunities around nutrition, soil health, renewable energy, composting, and agriculture among others.  This space was designed and built by Strathmore High School students and staff beginning in the fall of 2021 in collaboration with community members.
SHS staff and students wanted to redesign how public spaces are utilized.  The SHS Community Greenhouse operates off-grid, year-round, and is open to community groups at no cost.  The space is utilized by elementary classes, junior high students, youth clubs, and even groups of adults within the community of Strathmore.  This space has allowed students to become both mentors and mentees and to take ownership of a variety of projects from school wide composting initiatives, an off grid solar PV system, to a community co-designed permaculture landscape.
SHS students and staff have been documenting every step of the project through Youtube (Awkward Aquaponics) and a community Facebook page (SHS Community Greenhouse).  Their hope is that by sharing their progress so openly this type of sustainable, community space planning can be replicated across Alberta.