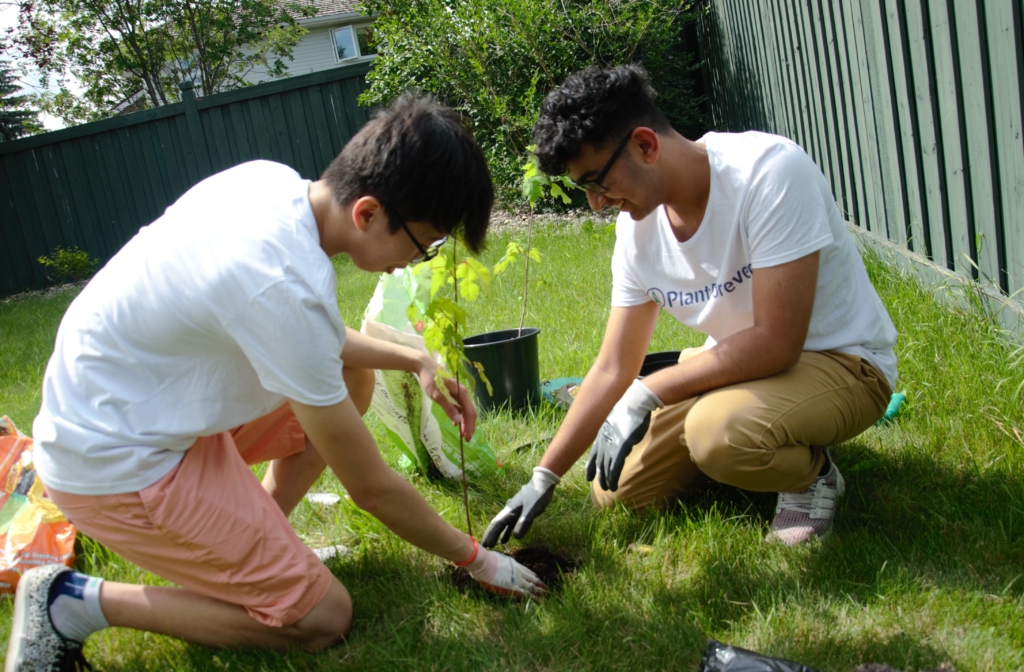 PlantForever was founded in 2017 by environmentalist Marmik Patel, who was 15 at the time. When Marmik noticed a potential for urban forest development on private property, he decided to take action. A year after planting his first tree, he incorporated PlantForever as a nonprofit. Over the next year, Marmik established a system for tree planting, where homeowners register, and volunteers plant at their home. It was at this time, when he organized a team of high-school students to join PlantForever in designated positions like Operations, Communications, and Marketing. 
At this time, PlantForever launched their biggest environmental campaign: a multi-platform operation to raise awareness about the climate crisis and plant trees. They released a video on Instagram where for every 100 views, PlantForever pledged to plant one tree. Additionally, it encouraged the audience to plant trees in 2019 by pledging on the PlantForever website. Ultimately, it raised awareness to over 2.2 million individuals globally, led viewers to pledge to plant 9858 trees in 2019, and created a goal for PlantForever to plant over 17000 trees.
Over the next two years, PlantForever hosted over 25 events, planting several hundred trees across Edmonton. A particular event involved over 30 student volunteers planting trees throughout southwest Edmonton. Through these events, PlantForever has involved over 100 youth volunteers in direct climate change mitigation, encouraging many to explore environmentalism.