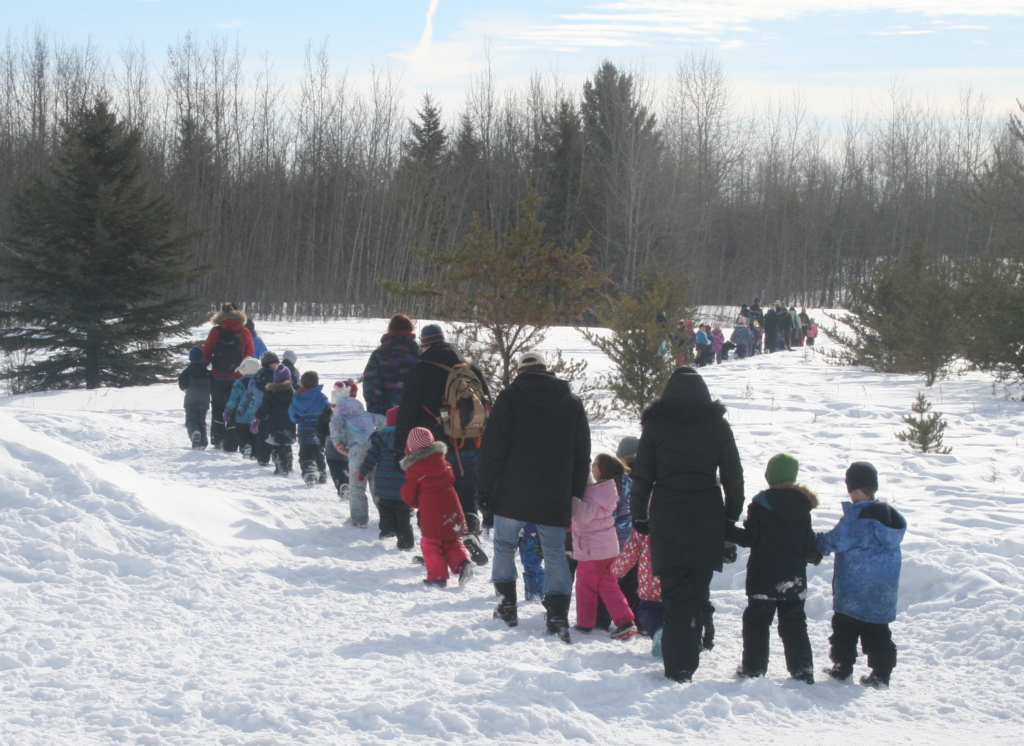 Richard DeSmet grew up close to the land that is now home to the Pioneer Trail North Foundation. The pristine native forest, grasslands and wetland habitat north of Edmonton was his backyard, his outdoor classroom.
Later, with his wife Vera, they continued to live close to the land. They were first to sign up with Alberta's Natural Area Volunteer Stewards Program. In 2001 they received the provincial 'Award of Stewardship Excellence'.
Richard became known as a community innovator with the ability to get other people and groups involved. In 2006, Richard convinced the Nature Conservancy of Canada to partner in the purchase of a stunning piece of Alberta land adjacent to Halfmoon Lake Natural Area. A haven for wild animals and plants, it is now protected from development. Known as Ghost Horse Hills (a name suggested by Richard) it includes a large wetland. Richard also played a key role in the formation of the Athabasca Landing Trail Steering Committee, which oversees the development of the Westlock section of The Great Trail.  Alberta Trailnet presented Richard with the 'Big Boot' award for trail building. Richard and Vera live off-grid in a 730 sq.ft. cabin. Here, they serve as caretakers for Pioneer Trail North Foundation which helps young people connect with nature.  As hosts for the Outdoor Classroom program, they have welcomed classes from K-12. In the school term prior to the arrival of COVID-19, Pioneer Trail North Foundation welcomed over 2000 visitors to the Outdoor Classroom. These students, along with teachers and parent volunteers, enjoy activities ranging from educational nature walks to responsible outdoor recreation and survival skills.