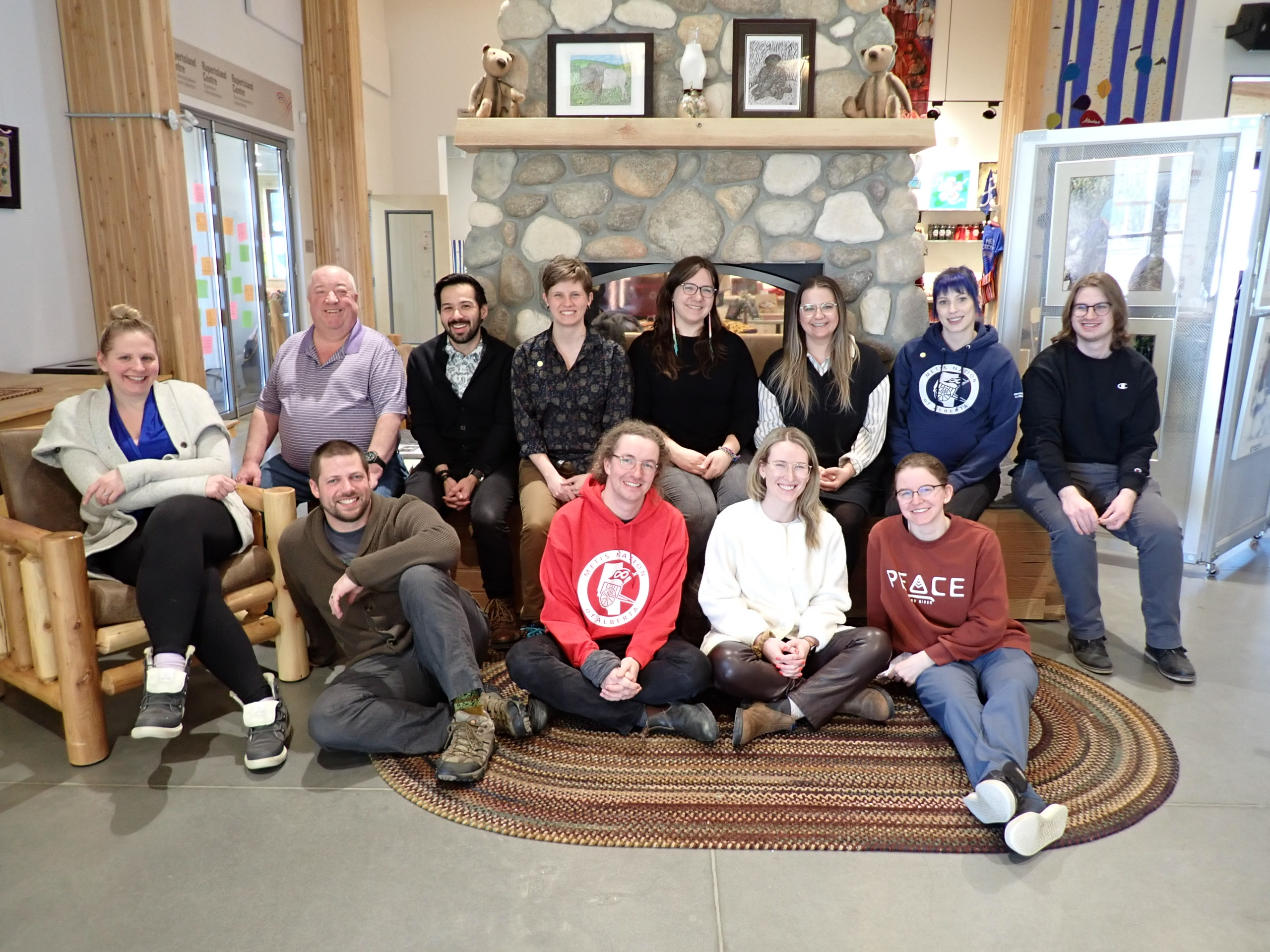 The MNA Climate Change Action Plan (CCAP) was developed following the Annual General Assembly (AGA) in 2017, where it was unanimously resolved to fully support and direct the MNA in "[…] designing and undertaking climate change initiatives and programs, including actions aimed at reducing GHG (greenhouse gas) emissions, increasing Métis involvement and awareness of climate change while creating capacity and economic opportunities for Métis citizens." In response, the MNA CCAP was launched and included five core strategic goals:
Reduce greenhouse gas (GHG) emissions across MNA institutions and provide MNA citizens the tools needed to reduce their household GHG emissions.

Create opportunities for MNA institutions (e.g. cost savings, economic sustainability, equity).

Create opportunities for MNA citizens (e.g. income, jobs, training, cost savings, careers).

Increase MNA capacity to implement climate change programs (e.g. expertise, resources, staff, tools).

Increase understanding of climate change and encourage social change to take action.
The MNA's environment and climate change team is responsible for delivering the CCAP, including collaborative projects related to renewable energy, energy efficiency, citizen engagement, and sustainability. This includes the construction of a 4.86-Megawatt solar power project at Métis Crossing, 37 solar retrofits at MNA and Affiliate-owned buildings, launching speaker spotlight series showcasing various environmental and climate change topics, and hosting several other MNA Citizen engagements focused on sustainability, energy efficiency, and climate action.
The Métis Nation of Alberta (MNA) was first established in 1928 and is the government of over 56,000 registered citizens across the province of Alberta. The Métis Nation holds inherent rights to their lands and resources, as well as rights to self-government and self-determination. The mandate of the MNA is to be a representative voice on behalf of Métis people in Alberta, provide Métis people with an opportunity to participate in the government's policy and decision-making process and, most importantly, promote and facilitate the advancement of Métis people through the pursuit of self-reliance, self-management.
To learn more about the Environment and Climate Change Department's programs, check out the link below:
https://albertametis.com/programs-services/environment-climate/