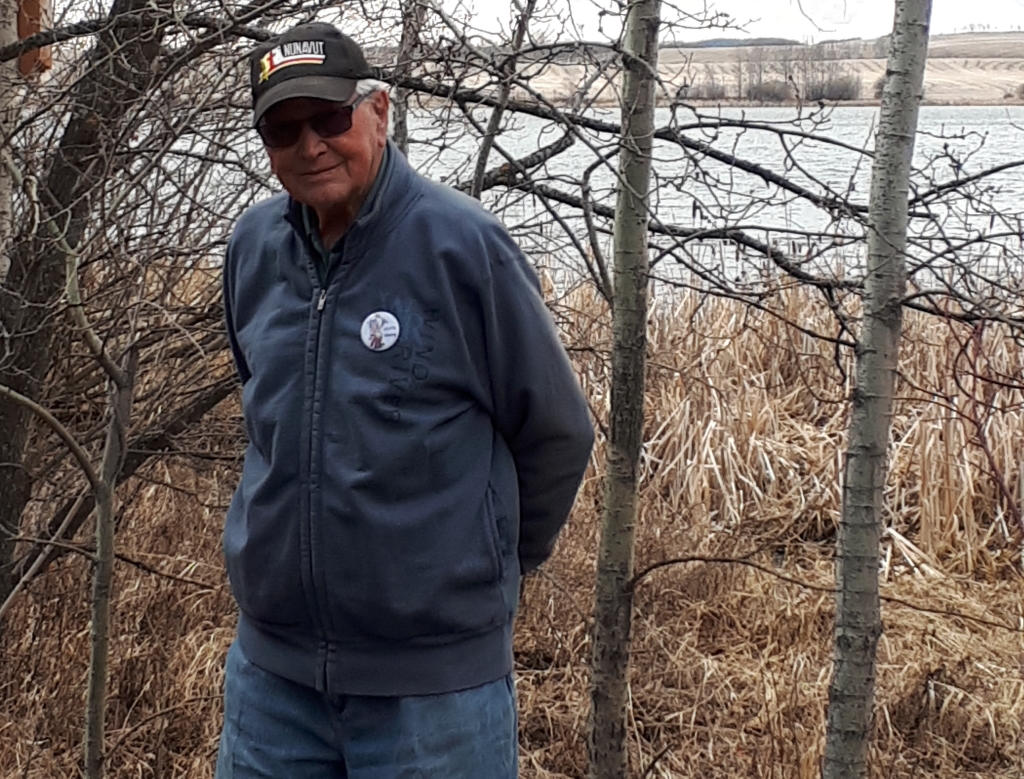 Lloyd was born in 1929 in Donalda Alberta. His childhood was spent farming land, mainly by hand, and helping others in the Buena Vista area with their farms.
While working for the Village of Alix he developed many parks and playgrounds around the community. He also developed the Alix Lake Campground and the Haunted Lake Campground north of Alix.
In 1987, he retired and went on to dedicate his volunteer life to the Alix Lake and Alix Nature Trail Society formed in 1999. He helped develop the beautiful nature trail around the Alix Lake including the bird watching blind, and Points of Interest signage. Doing everything from picking rocks to wrapping hundreds of trees to protect them from damage from beavers. He helped to apply for grants to protect the lake from shore damage and agricultural runoff from adjacent farm fields.
He has been an advocate for Alix Lake for over 40 years. This has raised awareness for lake health issues and how the community can get involved in caring for this resource no matter what your ability. Now at 90 years old, he still tries to walk a portion of the trail every day to check on its wellbeing.