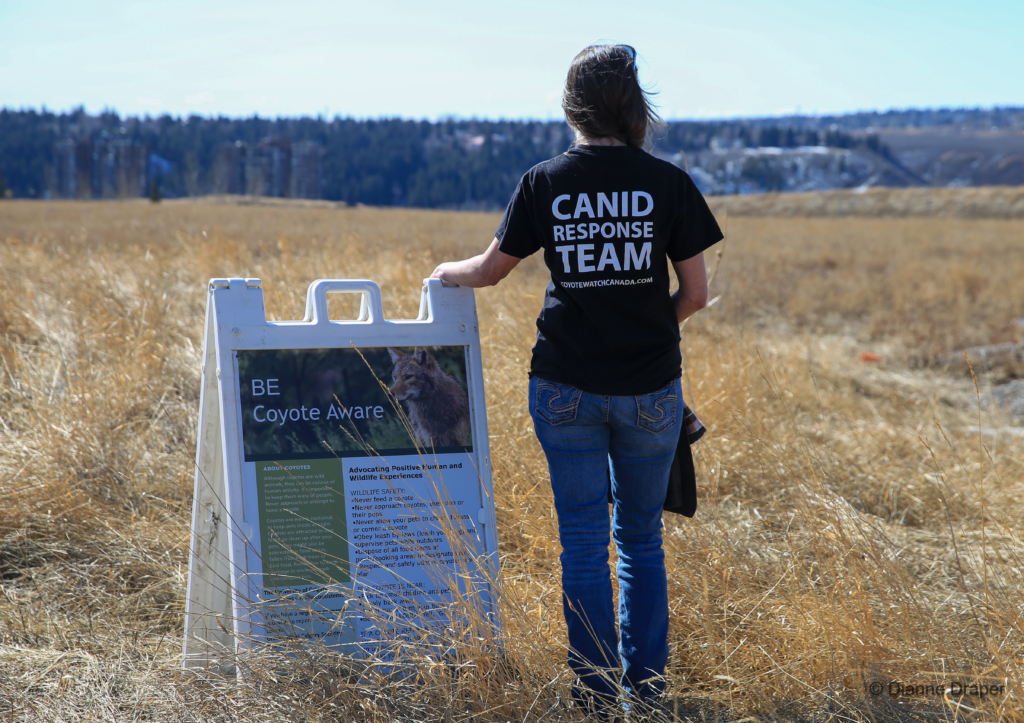 Living with Wildlife is an initiative on the University of Calgary (UCalgary) campus that includes an active human-coyote co-existence program, combined with a public education and outreach website. The aim is the non-lethal prevention of conflict.
Education outreach is derived from ecological and community-based research conducted in Dr. Alexander's Canid Conservation Science Lab (@canid_lab), infused with 30 years of personal experience in wolf and coyote ecology, conservation and co-existence. This flagship co-existence program is founded on 4 pillars: monitoring/investigation, education, enforcement, and mitigation.
Dr. Alexander monitors coyotes (and all wildlife) continuously using wildlife cameras, signs, tracking, and investigating coyote encounter reports submitted to UCalgary Security. She also provides education outreach to communities via public presentations and maintaining social media/website platforms, and responds to cross-country media requests.
Living with Wildlife prevents conflict by fore-fronting education and outreach, controlling attractants, and managing people, pets, and coyotes. This initiative is a leader in humane co-existence practice, modeling a program that avoids lethal removal of wildlife, builds safer communities for all, and maintains biodiversity in urban ecosystems for generations to come.