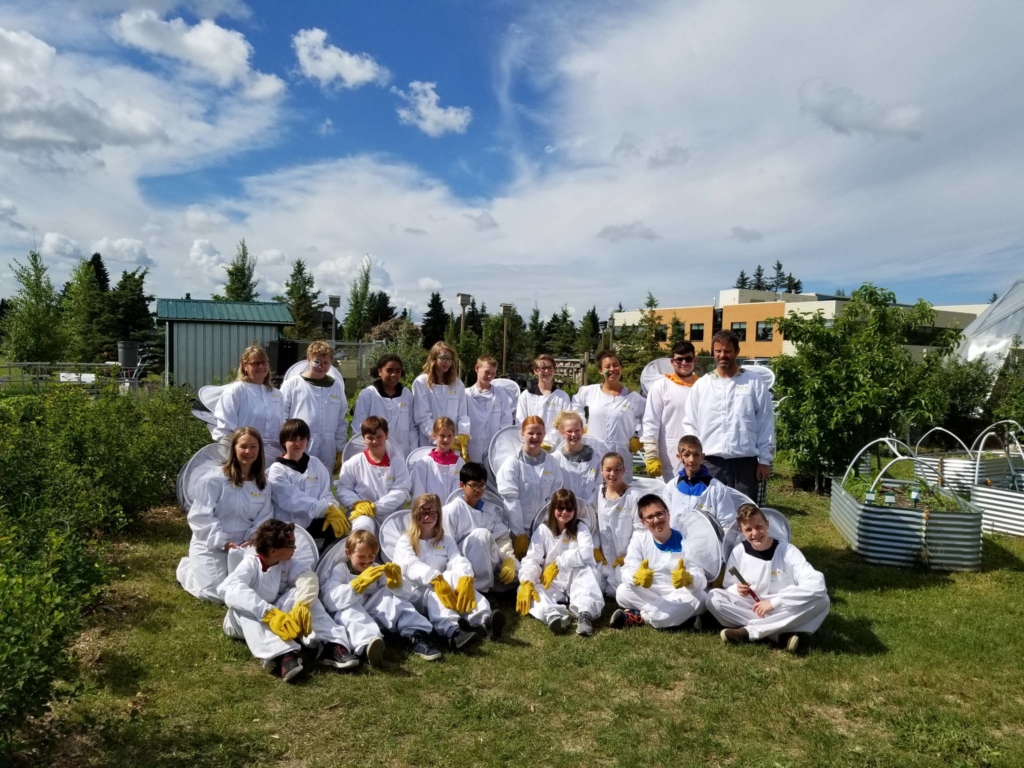 5 time winner of A+ for Energy Award 
Caring for the Watershed Contest 2014 1st Place Winners for Aquaponics Food System &  2016 2nd Place Winners for the Lacombe Irrigation Foods Experiment(LIFE)
Emerald Ron Kruhlak Award in 2017 for Bee Wise project
2018 Canadian Green Building Council Greenest School in Canada
2019 teacher won PM's Award for Excellence in Teaching
 Accomplishments:
2006-2010: 6.0 kW solar system at LCHS and renewable energy curriculum.
2010-2012: 850ft2 geodesic tropical greenhouse with 4 renewable energy systems, growing tropical plants and veggies all year round. 
2011: verma and thermal composting systems composting 25 kg of school waste/month.
2012-2013: 2 acre garden with 200 fruit trees, 50 raised vegetable beds, and potato/garlic/squash patches.
2014-2017: commercial aquaponics system in the greenhouse where students raise tilapia fish and veggies for LCHS foods program and student micro-business. 
2014-present: indoor gardening with Earthboxes, Urban Cultivator, indoor educational aquaponics system, and a tower garden
2014: outdoor classroom with 10 picnic tables, bat & birdhouses.  Initiated a pollinator program with solitary bee hotels and 6 pollinator gardens
2016-present: Beekeeping Technician Green Certificate(GC)  program with 8 hives and urban beekeeping program.  
2018: (GC)Greenhouse technician program started.
2020-present: Roofs 4 Kids project turned sea container into goat barn with a rooftop garden, 3.8kW solar system, goat technician, and horticulture program
Developing EPICC(Educational Pollinator Indigenous Carbon-Capture) Garden 
Presented at many conferences: ASCA, Inside Education's Navigate/Generate, Wellness, Healthy Active School Symposium, ACEE Environmental Education, and Interactive Conferences