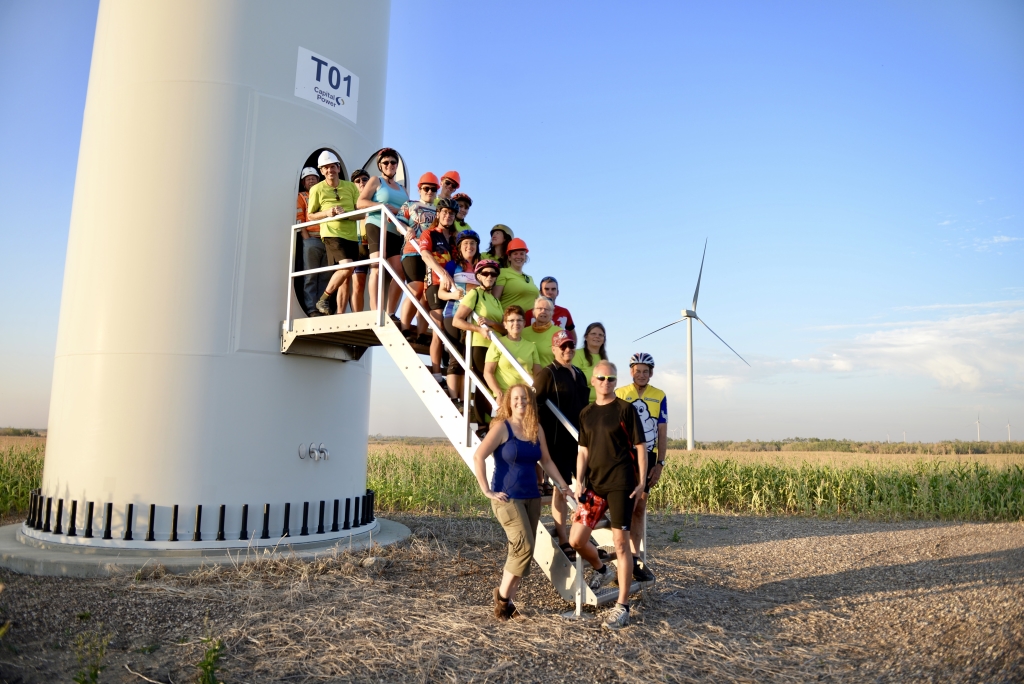 Finding Common Ground is a three-part project meant to increase knowledge, dialogue, and action about energy and climate change in the Battle River Watershed. The project has three distinct parts: the Bike Tour, the Documentary, and the Community Conversation Series.
The project started with a three-day bike tour exploring the energy options and opportunities of the region. 25 community members participated in the tour, stopping at 14 sites and hearing from 17 guest speakers. A film-maker took part in every aspect of the tour, and from the hundreds of hours of footage, created a 22-minute documentary covering the tour highlights. The documentary was shown at community events across the watershed. During the events, participants were led in a facilitated discussion about the film and the local energy and resilience context. The documentary is now available online so that it can continue to educate and engage community members.
The Finding Common Ground Project was unique in that it invited community members to be engaged at whatever level they were comfortable, be that as a cyclist, or a more passive YouTube surfer. It was the first and only energy and climate change project focused on the unique context of east-central Alberta.
Presented by