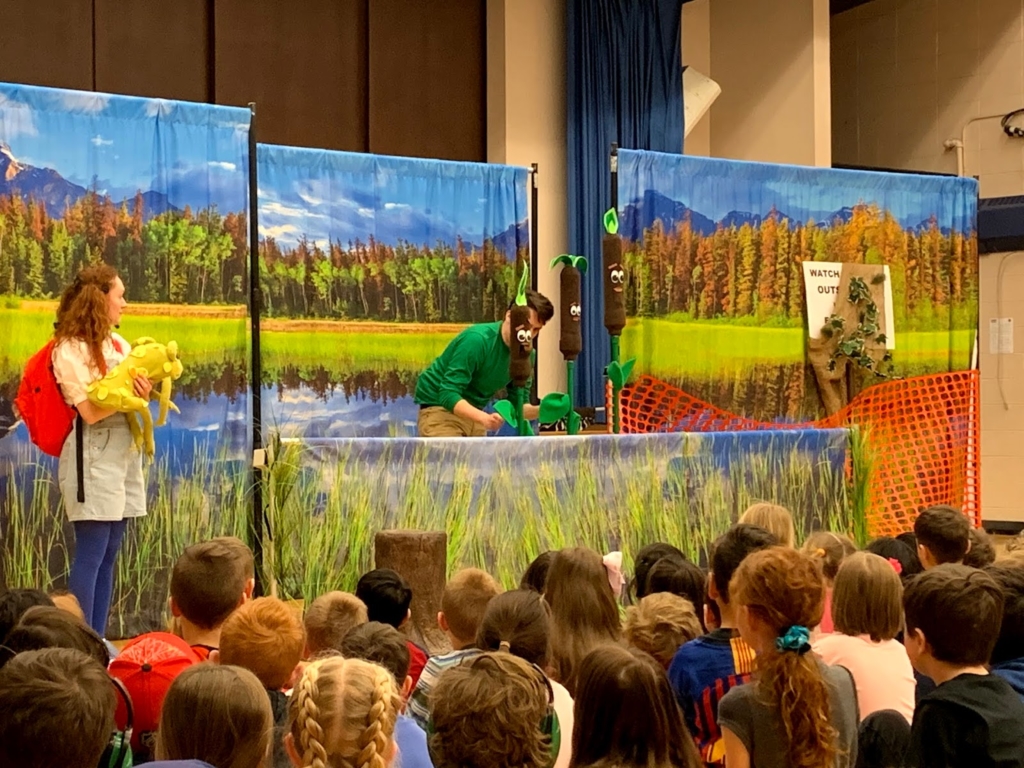 The Evergreen Theatre Society (ETS) proudly offers curriculum-based musical theatre touring shows and artist-in-residency programs.
ETS performs a 50-minute signature show with 2 professional actors in schools. Their theatrical performances engage children from Grades K-6, with opportunities for students to perform in the show. All shows feature curriculum-based scripts, exciting sets, props, and costumes – and popular music based on hits that kids and teachers love. All with our signature environmental and science education themes.
ETS' innovative curriculum-linked residencies get kids to teach their peers about science and the environment through theatre. Using inquiry-based learning, students are challenged to discover meaning and relevance in curriculum-linked topics pertinent to natural, scientific, and environmental issues. Facilitating the development of both critical and creative thinking, ETS raises environmental and social awareness and empowers youth to take part in making positive choices. Students "Grow A Show" through a series of playwriting and performance workshops over a period of one week – two weeks. The artists will lead the school in the creation, rehearsal, and performance of a brand new, science-inspired work of theatre, showcasing the students in an environmental extravaganza of their own invention.
ETS also offers custom workshops, presentations, and activities for conferences and organizations nationwide. Beyond that, we provide commissioned works for zoos, science centers, museums, and corporations.