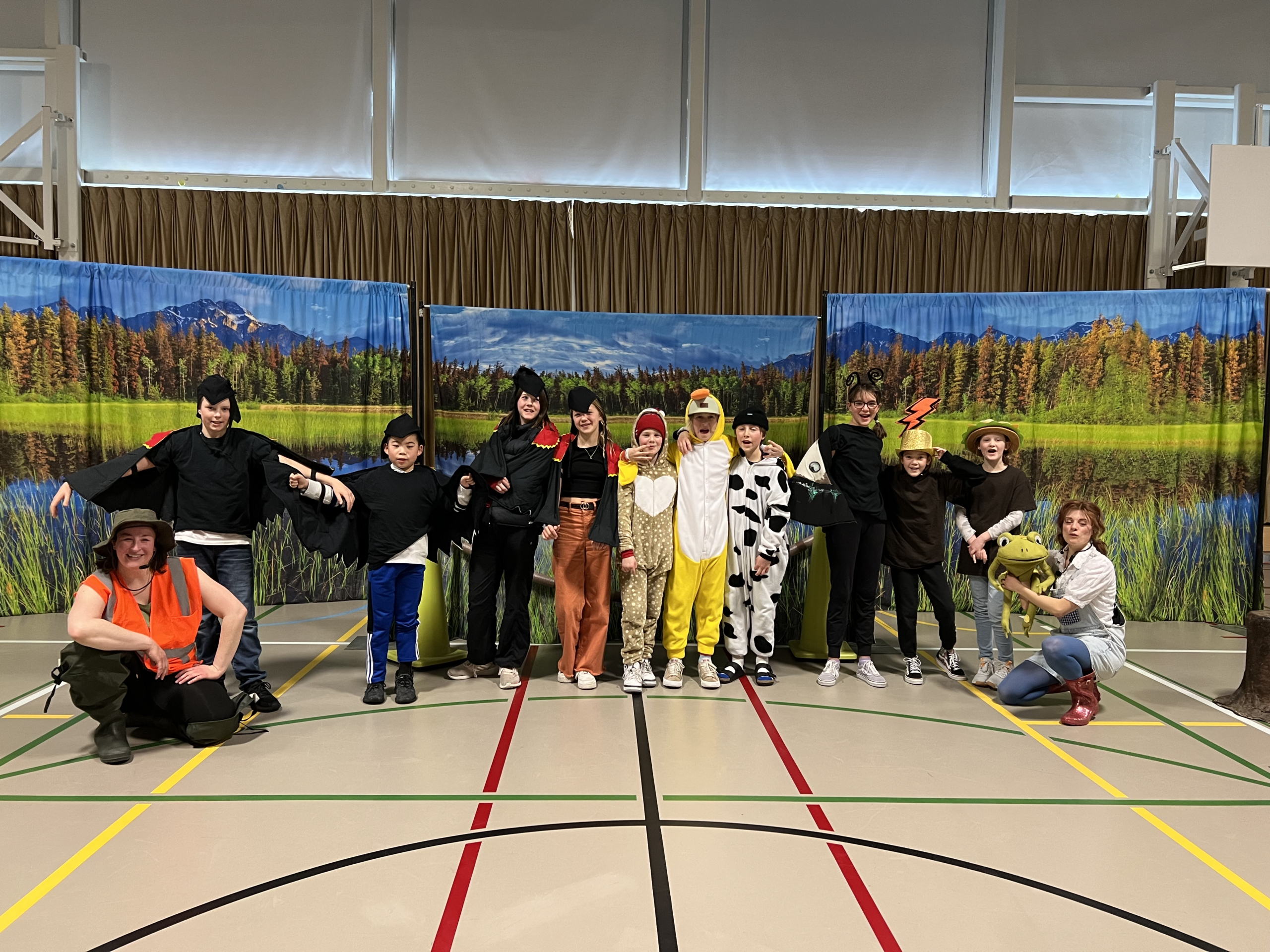 Evergreen Theatre is a non-profit charitable organization which provides programming for youth, primarily within the school system throughout Alberta, aimed at inspiring environmental awareness and action through the medium of theatre.
We perform environmentally-inspired original musical shows in elementary schools. These theatrical performances engage children from Grades K-6, with opportunities for students to perform in the show. All shows feature curriculum-based scripts, exciting sets, props, and costumes combined with popular music parodies based on hits that kids and teachers love. All with our signature environmental science themes.
Evergreen Theatre's innovative curriculum-linked residencies get kids teaching their peers about science and the environment through theatre. Students are challenged to discover meaning and relevance in curriculum-linked topics pertinent to natural, scientific and environmental issues. Facilitating the development of both critical and creative thinking, we raise environmental and social awareness and empower youth to take part in making positive choices. Students "Grow A Show" through a series of playwriting and performance workshops over a period of one week – two weeks. The artists will lead the school in the creation, rehearsal, and performance of a brand new, science inspired work of theatre, showcasing the students in an environmental extravaganza of their own invention.
Evergreen Theatre has been on the forefront of "green" programming for over 30 years!