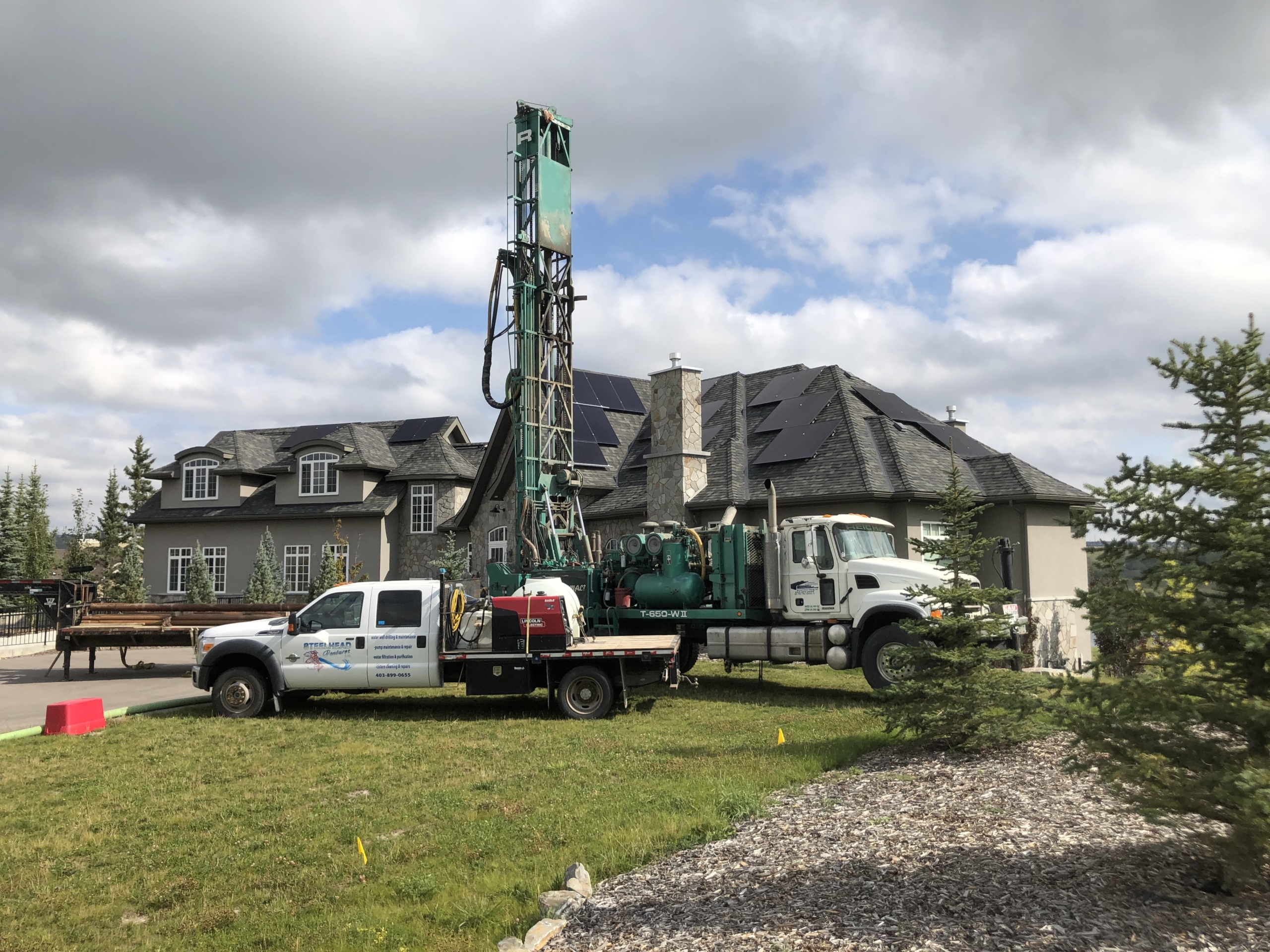 The #1 way to achieve Net Zero is by omitting the use of fossil fuels in buildings.
Since 2006, Envirotech Geothermal has provided renewable heating and cooling solutions to all Albertans. Since then, Envirotech has grown to become one of the most experienced and highest voluming installers in the Province, and #2 Geosmart dealer in all of Canada!
Envirotech Geothermal specializes in ground-source energy systems that use the earth's ability to store heat energy as a perfect source for high-efficiency heating and cooling. Using advanced technology, our systems tap into that stored energy to provide comfort for your home or business year around. Heat energy is collected and transferred through a closed-loop piping system or open-well heat exchanger.
Each geothermal heating and cooling system installed in a typical home provides environmental benefits equal to removing 2 cars from the road or planting 750 trees!