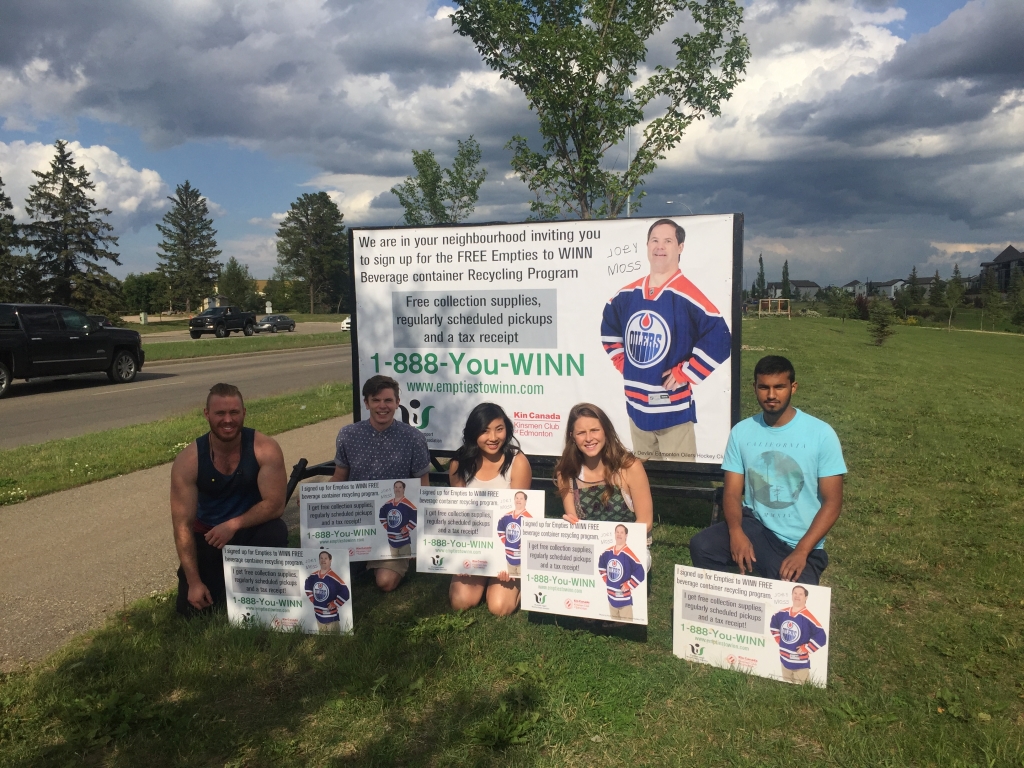 Recycling programs abound, but how many offer homes, businesses, schools and community facilities free collection containers and bags, free pick-up service and a tax receipt for donation of empties? The Winnifred Stewart Association (WSA) Empties to Winn (ETW) program does just that, diverting over 46 million containers from landfills in its 12-year history—that's a half-million containers collected and recycled each month. ETW operates in over 300 Edmonton neighbourhoods and surrounding areas, with pick ups from over 13,000 individual sites.
The successful social enterprise supports the work of WSA, which provides accommodation and support for 70 individuals in independent living apartments and group homes, and specialized support for those with Alzheimer's and dementia. WSA also offers a range of day programs, employment and volunteer support for over 200 adults.
What began as a partnership with the Alberta Beverage Container Recycling Corp. has become a source of community education and support for the environment by ETW and participants. Today, ETW is growing by 1,500 new participants each year. Thanks to the Kinsmen Club of Edmonton, four vehicles run six days a week offering a no-cost, convenient way to help divert millions of containers from the landfill. The recycling leader is even called upon by other city non-profits for expertise on developing their own collection programs.