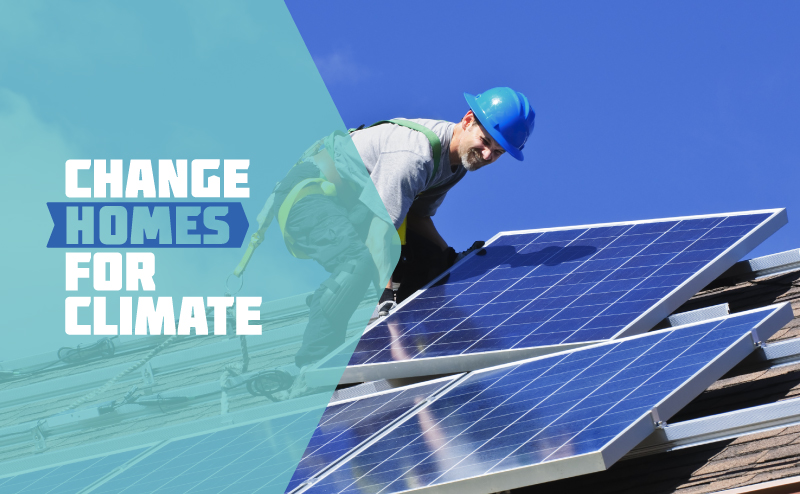 Launched on July 29, 2019, the Change Homes for Climate Residential Solar Program is a rebate program that lowers the cost of solar panel installations for Edmonton homeowners. As of January 2021, the program catalyzed the installation of more than 240 rooftop systems totaling over 1.8 MW of solar capacity, bringing Edmonton's total installed solar capacity to 18.8 MW.
The program helps ensure a smooth and convenient participation process for homeowners. They hire an installer, who takes care of the rest: permitting, installation, and rebates. Consumer protection measures are integrated into the program, by requiring that solar installers be members of a reputable industry association (either Solar Alberta or the Canadian Renewable Energy Association). These organizations ensure that their members sign onto a code of conduct, which identifies complaint resolution and disciplinary processes. When a solar installation is complete, the rebate is provided via direct deposit to either the homeowner or the installer, per the homeowner's choice. 
Edmontonians have excellent solar potential. To help homeowners better understand their solar potential, we hired MyHeat (a Calgary-based company) to create a Solar Potential Map to provide homeowners with a simple way to evaluate the feasibility of solar for their home. Homeowners can search for their home to get an estimate of the economic payback and environmental benefits of going solar. Edmonton was the first jurisdiction in Canada to enable this technology, originally used for Google's Project Sunroof in the USA. The website has been visited over 14,000 times.