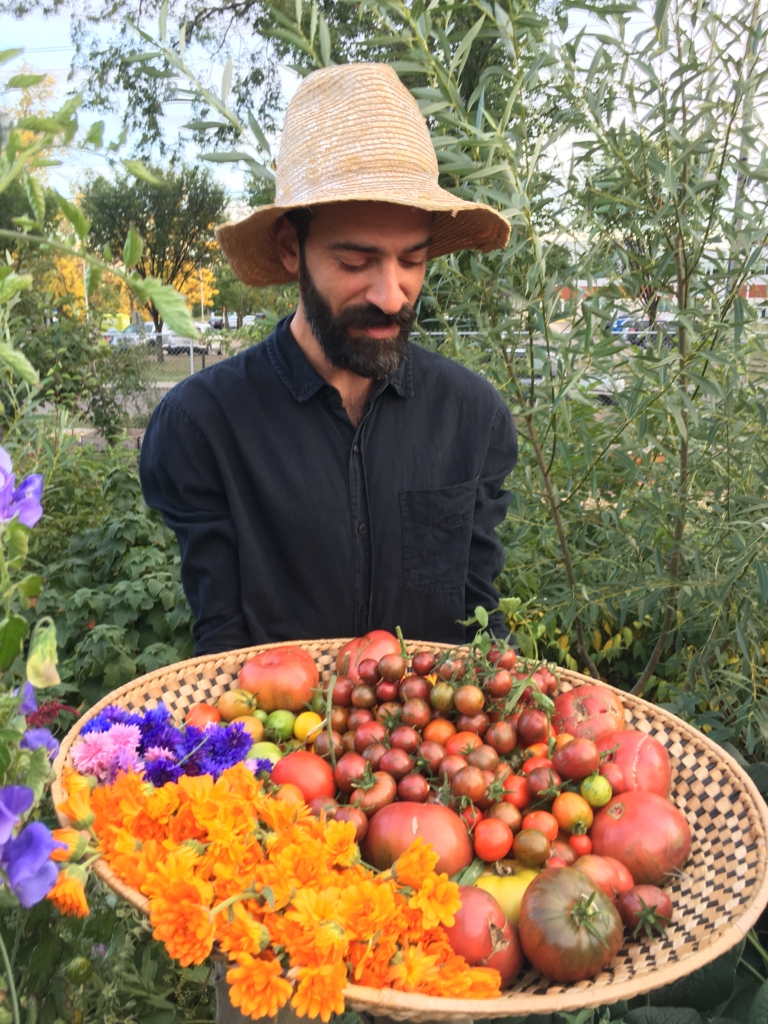 Since 2014, the Edmonton Urban Farm (EUF) has helped make Edmonton a greener, more sustainable city in several ways.
1) It has transformed 2 acres of excess urban land (abandoned, strewn with garbage and invasive weeds) into a productive space providing 300 plus people and their families with nutritious, locally grown food. This reduces the city's carbon footprint AND it serves as a model to other municipalities.
2) It is a centre for learning about urban farming and food production. Groups that visit include youth groups, language learners, day camps, school groups, seniors, municipal employees, community garden members, new Canadians, just to name a few. EUF hosted 2800 visitors in 2018 and 5000 in 2019. Many took away solid skills—how to plant, keep chickens, keep bees, save seeds, or create compost, for example, and ALL left with a shift in awareness about the importance of green, productive spaces in Edmonton. Children, especially, love their visit and carry their learnings home to their school, families, and communities.
3) EUF supports and creates a rich local food community. In 2021, six groups farmed at EUF. In 2022 that number will triple. Farmers knit together a vibrant, transgenerational, multicultural community with multiple layers of growing experience. They share information, knowledge, and skills all of which combat food insecurity, reduce food miles, and create resilience.