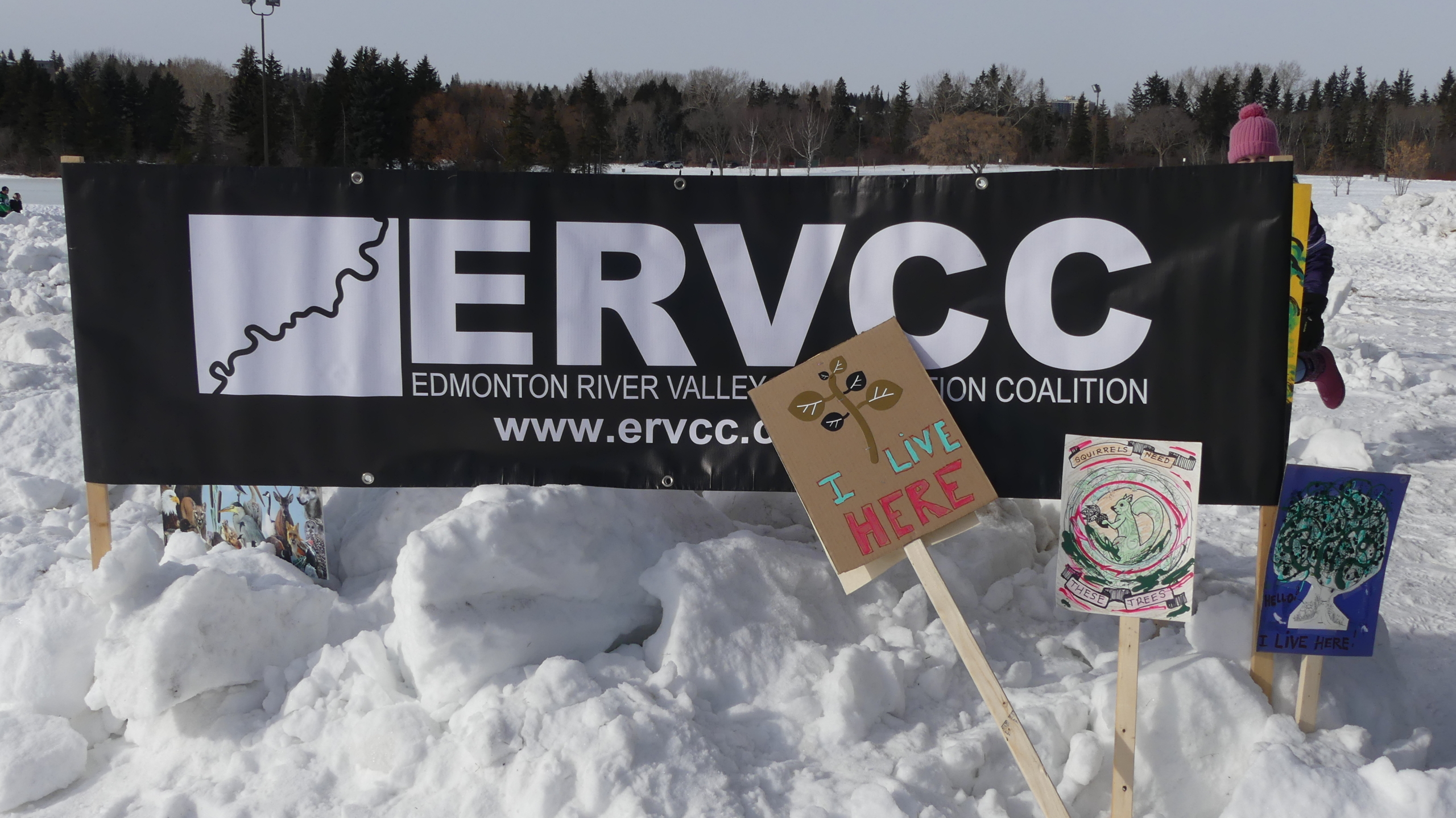 The Edmonton River Valley Conservation Coalition (ERVCC) supports the conservation and restoration of Edmonton's North Saskatchewan River valley and ravine system through a systems-level focus on biodiversity, the ecological integrity of the corridor, and history. This philosophy reflects the river valley bylaw, which states its first goal: "to ensure the preservation of the natural character and environment of the North Saskatchewan River Valley and its Ravine System."
Check out what they've been able to accomplish over the past 6 years:
Set up an endowment fund to support valley land acquisition and stewardship.
Successfully advocated for a public tree bylaw (now advocating for a private tree bylaw). Planted and saved trees.
Have held three+ annual events to share knowledge of the ecological/cultural riches of the river valley.
Lobbied Edmonton City council to pass funding for Nature-Based Solutions.
Successfully advocated for multiple wildlife passages (Riverside golf course).
Advocated for a Trails Strategy to reduce rogue trails in the valley.
Collaborated with public and active transportation groups to advocate for a healthier city that better utilizes existing infrastructure while adding green space.
Wrote grants to hire Boyle Street Ventures (social enterprise) for river valley clean-ups. Encouraged pilot camp initiative to uphold dignity of people living in the river valley.
Over six years, worked with the Great Canadian Shoreline Clean-up, Swim Drink Fish and others to clean up 93 bags of trash from the river valley. Also, over five years, ERVCC cleaned up 18,000 plastic blue bristles, and over two years, cleaned up 25,000 cigarette butts – all of which would have ended up in the storm sewers and then the river.