Each year, the Emerald Awards shortlist, recipients, and finalists are chosen by a third-party panel of volunteer judges. The judges bring expertise from various sectors across Alberta, helping to ensure a fair and equitable process.
Meet the judges who have volunteered their time and expertise toward this integral part of the Emerald Awards.
mortimer Capriles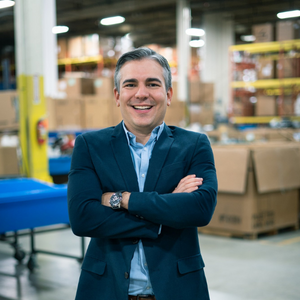 Mortimer Capriles is the Director of Sustainability and Innovation at Goodwill Industries of Alberta. His responsibilities include leadership of all sustainability projects, including sustainability reporting and stakeholder engagement, he is also responsible for the Goodwill Impact Centres in Edmonton and Calgary.
Capriles holds an Executive MBA, a Bachelor's degree in Geography, a Diploma in Hospitality management, and several postgraduate certificates related to sustainability, environmental planning, and leadership. He also holds the Environmental Professional Certification awarded by Eco Canada and the Global Sustainability Practitioner certification (CSR-P).
Tina Petrow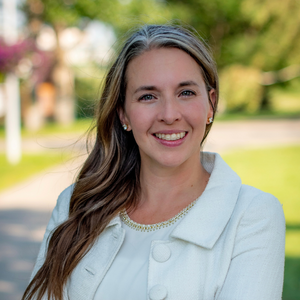 Tina Petrow is currently serving in her second term as a City Councillor for the City of Airdrie. She has served as Vice-Chair on Airdrie's Environmental Advisory Board for the past three years and is also in her third year serving as a member of the Alberta Municipalities Sustainability and Environment Committee.
As the Chair of Airdrie's Municipal Planning Commission and a sitting member on the Calgary Metropolitan Region Board, Tina strives to help our communities grow in sustainable, balanced, and responsible ways through innovative practices and traditional values.
Tina believes in empowering community members to live sustainable lives through tangible and easy practices. She is a champion for initiatives that promote edible landscaping and local food sustainability, water conservation and down to earth practices, that work with nature, instead of against it. She knows that our youth will always be our champions for the future, so involving them in these practices is vital to our communities. "
Kelsey Dokis-Jansen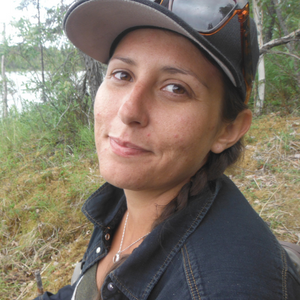 Kelsey Dokis-Jansen is Anishinaabe and a PhD student in the Faculty of Native Studies at the University of Alberta. Her research is focused on Indigenous governance, community development, and land-based conservation and research practice. 
Kelsey's initial post-secondary and professional background was focused on Environmental Technology, working primarily on environmental and cultural assessments on and near First Nations lands in southern Alberta. Kelsey has always been driven by a desire to see Indigenous peoples as fully engaged partners in the management of land in their territories, bringing together the wisdom of traditional knowledge with the tools of science to understand and care for the land.
Kelsey has held numerous positions at the University of Alberta since 2008 giving her a wide range of research, policy, and administrative experience across multiple faculties and administrative units, with a particular focus on community-engaged research and policy development.
Sarah Fulton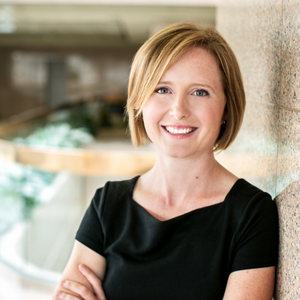 Sarah Fulton is the Sr. Manager, Climate Change at CN. Sarah has been providing advice to the corporate world on environmental, social and governance (ESG) issues since 2006, first as an external consultant and most recently as an in house expert. Based in Calgary, Sarah's experience has focused on the Canadian energy sector. Sarah holds a Master's degree from Dalhousie University, where her thesis examined greenhouse gas emissions in the supply chain of a UK seafood company. Sarah was formerly on the Board of the Bow River Basin Council, and started their Young Professionals Committee.
Bradley peter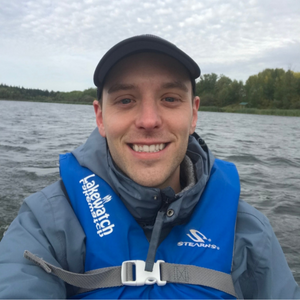 Bradley Peter is a professional biologist and the executive director of the Alberta Lake Management Society. Bradley received his BSc in Ecology in 2010 from the University of Alberta. For the past 10 years, he has worked to design, coordinate, and deliver, participatory science programs to support the understanding and management of Alberta's lakes and watersheds. In 2015, Bradley and the Alberta Lake Management Society team received the Emerald Challenge Award: Water for the LakeWatch program.
Katie Kohlenberg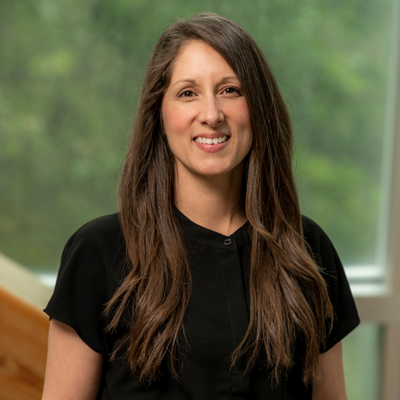 Katie Kohlenberg (she/her) started in the sustainability industry in 2006 and is currently Director of Operations, Senior IPD Coach, and Senior Sustainability Project Lead for EcoAmmo Sustainable Consulting. She has been interested in environmentalism since taking a class on the topic at University, this one class helped to shape her career in sustainability. Sustainability is not just Katie's career choice, it is also a personal passion.
melissa radu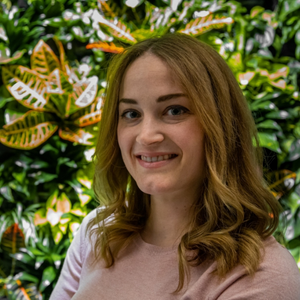 As sustainability manager at Explore Edmonton Melissa manages the long-term sustainability strategies for Explore Edmonton including both the Edmonton Convention Centre and Edmonton EXPO Centre. Stressing the importance of data and measurement in sustainability, Melissa works closely with these teams to set the benchmarks for year-after-year improvement and works to empower event professionals to collaborate outside of industry boundaries to drive positive change for future generations.
Holding a Masters in Sustainable Regional Development and Tourism, Melissa brings her international experience to the Explore Edmonton sustainability program. While living in Spain, Melissa conducted research on the social unrest that came from over-tourism and gentrification, sustainable tourism strategies, and heritagization projects. Before returning to Edmonton in 2018, she worked in Manchester at a sustainable events firm where she attracted, supported, and provided training to a community of sustainable events associates. Melissa's main motivation in this work is to help all of us to be more courageous and optimistic about protecting our earth's natural systems.
Michael Nemeth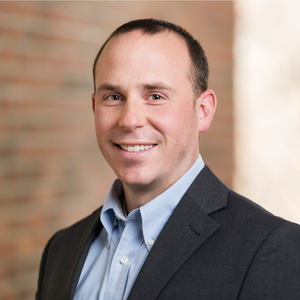 Mike is a Senior Advisor, Agricultural and Environmental Sustainability at Nutrien as part of their Corporate Sustainability and Stakeholder Relations team. Mike is the global lead for Nurtien's water stewardship efforts, with other focus areas of climate, nature, and biodiversity, and the opportunities around system solutions between those portfolios. He is passionate about driving organizational and sector-wide change through collaboration and sustainability initiatives by providing expertise on environmental key issues and macro trends in helping to sustainably feed a rapidly growing population.
Mike's background is in environmental science, sustainable development, hydrology, agriculture, climate change assessment and impacts, risk management, and government and Indigenous relations. Mike received his Bachelor of Science with Distinction in Environmental Science and his Master of Science with a concentration in Hydrology from the University of Lethbridge. 
Mike is also a Professional Agrologist (P.Ag.) in the practice areas of Environmental Impact Assessment and Mitigation Planning and Water Resources Planning and Management and registered as an Environmental Professional (EP) with the ECO Canada Certification Program.
Davin Johnson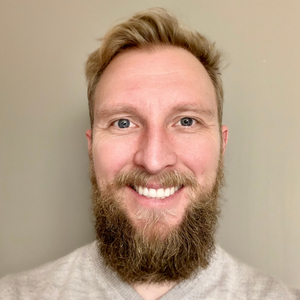 Davin Johnson is the Alberta Program Advisor of Cleanfarms Inc., a non-profit industry stewardship organization committed to environmental responsibility through properly managing agricultural plastic packaging and product waste. He has worked with Cleanfarms since 2013 as a consultant in the unwanted pesticide and animal health medication collection program and now coordinates all of Cleanfarms' stewardship programs in Alberta.
In addition to working with stakeholders across the province to support existing agricultural recycling and waste management programs, Davin focuses on the Alberta Ag-Plastic. Recycle It! pilot to recycle grain bags and twine, a micro pilot to recycle bale and silage wrap in the Lethbridge area, and a seed, pesticide and inoculant bag collection program expanding across the prairies.
ruth desantis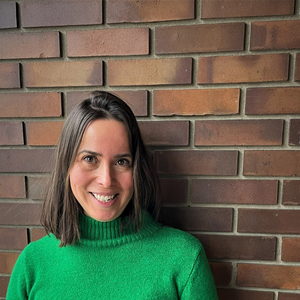 Ruth DeSantis has over 15 years' experience working in the environmental field as a Researcher, Business Development Officer and currently as an Engagement and Education Specialist with Alberta Environment and Protected Areas. She resides in Treaty 7 territories and is grateful for all that it provides. She works on a variety of projects from flood resiliency to caribou and recreation planning and air quality management. She acts in leading and supporting roles to ensure that Albertan's voices are heard through the engagement process. She's IAP2 certified in Public Participation, holds a Master's degree from the University of Guelph in climate change adaptation and considers herself a lifelong learner.